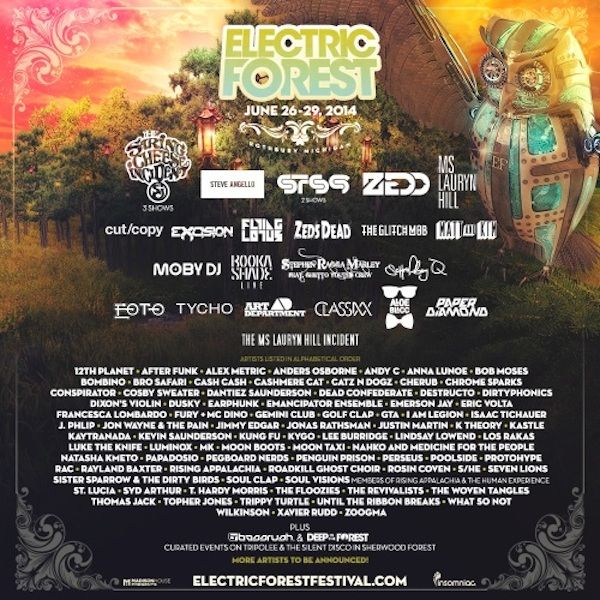 Buy Tickets
With Madison House Presents and Insomniac's Electric Forest Festival a little more than two months away, the festival has recently released their third round of artists that are set to perform at the Double JJ Ranch in Rothbury, Michigan come end of June. Adding to the already varied lineup of electronic acts, jam bands, and more, Electric Forest has added Excision, Classixx, Tycho, Gemini Club, Cosby Sweater, Dixon's Violin, After Funk, Emerson Jay, and The Woven Tangles.
In addition to the updated lineup, the organizers behind the festival have also announced an additional upgraded camping experience. Titled the "Tripolee Comfort Campground," this experience includes many of the amenities available in the already sold-out "Good Life" option as well as rage front camping. Also revamped this year is the "Electric Access" package, which will allow festival goers to experience Electric Forest as the artists do, complete with private airport transportation, dedicated golf cart service and so much more.

With less than 75 days to go until the festival, it's already hyping itself up to be quite the experience with its varied lineup and unique art installations. With the remaining days winding down, available tickets are also going down as well! So make sure to grab your own before it's too late!