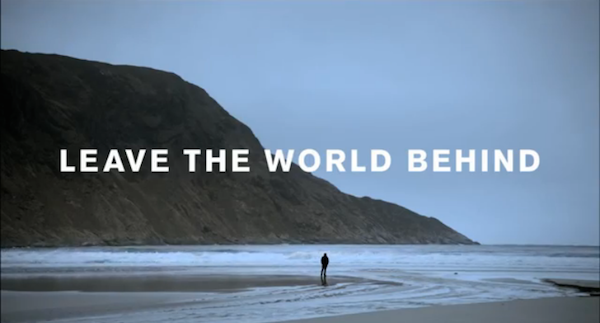 Purchase Leave the World Behind
By now, a fair amount of people have seen and dissected Leave The World Behind, the documentary that looks behind the scenes of Swedish House Mafia's final tour prior to breaking up for good. They're not coming back and they shouldn't come back. It's all said and done. While for many industry know it alls, Christian Larson does not paint a picture with colors unfamiliar to us. And by that I mean that we have a grasp on what happened. Well, kind of. Through whispers, jeerings, rumors, interviews, and now this documentary, we understand the plight of Sebastian Ingrosso, Axwell, and Steve Angello. We get it. We just don't want to talk about it. Why? Well, for a multitude of reasons.
Primarily, the three have gone on to have very successful solo careers and ventures that have draped a veil over their ubiquitous past. Why lift it? No matter how the public voice in dance music is beginning to gawk at the mainstream affiliation of big room and progressive house (what is progressive house these days anyways), no one can say that The Swedish House Mafia -as a unit and as individuals- did not influence nu-age progressive or Swedish progressive to the point that one can almost credit them with the creation (or at the very least the definite push into the limelight) of that particular wave of dance music.  Secondly, it's a touchy subject. As stated by the group's long time manager, Amy Thompson, they knew what they had. They knew they were the best. They had the sound, and they had it at the perfect time: the American EDM train was leaving the station and the Swedish House Mafia were the first on board. And yet, knowing this, it all ended anyways. Why? Was their expiration date past?

This is exactly the line that Larson flirts with over and over throughout the film; never quite crossing it, yet firmly concluding that the Swedish House Mafia were individuals first and a group second. The documentary shines just enough light into the very dark crevices of this crumbling triumvirate, and paints a still life of three men who happened to stumble into the lion's den of such fame and fortune, at such a time in their lives, and in the life of dance music, that the only possible result was an early termination. Life, personal goals, children, exhaustion, over-indulgence, over-contact, are the everyday problems of pitfalls of almost every person on the planet. Their impact one's life is all the more profound at the level of success that the Swedish House Mafia attained. It's as simple as that.
Leave the World Behind is going to resonate with any viewer for its scenes of rave culture, and they're subsequent effect on the individual and the performer. Larson's broad brush strokes articulate three individuals who are not only torn between fame and family, but also between individual success and success for the greater group. Knowing what we know about the decaying relationship amongst them, scenes in the movie where Ingrosso is chatting away at a mostly silent Angello only serve to make us cringe from the unspoken words that we yearn to be there, but are not.  We almost want them to break down and yell. Yell their frustrations. Yell their reasons. Yell out the why behind the what.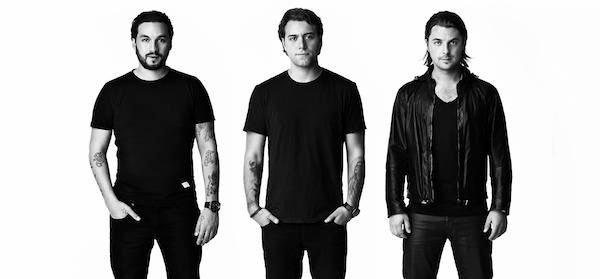 In the end, Leave the World Behind is a well shot, well edited, profound look into the lives of the three of some of themost influential men in dance music. It leaves us re-living the the days where all of us were fans of the Swedish trio, first discovering their in-your-face, progressive productions. They were the biggest group in the world at one point and this documentary does a fantastic job depicting that notion in juxtaposition to the fact that something, somewhere, went awry. Foreboding enwraps the overall conclusive attitude, while sprinkles of just the right amount of nostalgia and pure enjoyment complete the picture. It is a memorable and informative trip down memory lane for fans, and a wide look at the intricacies of the dance music scene for casual viewers.
They don't have to come back. They shouldn't have to. Steve Angello, Sebastian Ingrosso, and Axwell have accomplished so much in dance music, not only as Swedish House Mafia, but as individuals producers, record label bosses, and DJs, that it would be silly to dwell on such a singular part of their success. They are all, for the most part, on trajectories that will see them transcend their SHM days. Leave the World Behind  does a particularly powerful job of portraying that sentiment. These guys are going to be fine. At the end of the day, it would appear they disbanded just in time to save the friendship they had for with another. It wasn't worth losing a friend over. It perhaps wasn't worth losing touch with themselves as individuals. And I think they're right. There's nothing to regret or dwell on when you're still an Ultra headliner on your own, or a label boss, which all three still are.  They can do better, and that's saying a lot when one has to do better than Swedish House Mafia. Big days are in the future for Ingrosso, Angello, and Axwell. This experience, and in turn this documentary, will serve to tell only a small part of their illustrious careers.