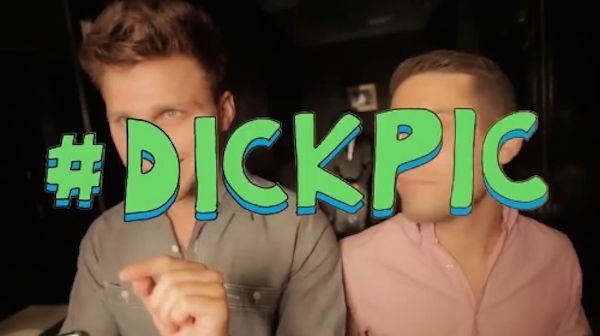 When any corny and catchy song is released, parody videos are sure to follow… as of course, is tradition. So it comes as no surprise that after The Chainsmokers found success on a viral level, 46 million YouTube hits and climbing to be exact, for their tongue-and-cheek track titled '#Selfie', hundred of parody videos followed.
One of these parody videos recently came to our attention over at EDMTunes that we just can't stop laughing at. The video in question contains two jokers debating how they are going to hunt down some females, and obviously their best option is to take a #DICKPIC. Hopefully the internet doesn't "relate" to this tune as much as I have heard people relating to #Selfie, as I have dropped eaves on a few too many club conversations along the lines from "Oh my God, that #Selfie song is SOOO me" to "Like, my roommate and I have those exact same convo's every Friday."
The internet generation of YouTube really has stepped up their parody game with this one, which leads me to say with much remorse…..RIP Weird Al.