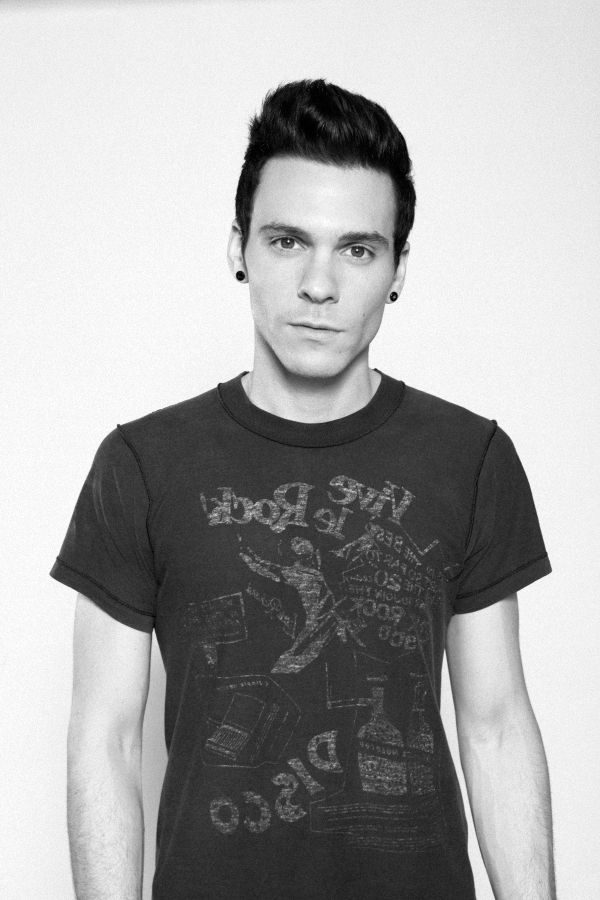 Every industry has it's stars, up-and-comers, one-hit wonders, and it's legends, but in an era where the DJ dominates the spotlight, Matthew Koma has found a way to make a name for himself as an artist, producer, songwriter, vocalist and so much more. If you're still having a difficult time putting a face to the name, then you're seriously not doing your musical taste any justice. Matthew's lent his mesmerizing voice to some of electronic music's biggest stars in the past year, whether it was with Zedd on 'Find You', Showtek on 'Cannonball', Hardwell on 'Dare You', or more recently with Afrojack on 'Illuminate' and Tiesto on 'Wasted', to name a few. Still, what's most intriguing about the New York native isn't what he's already accomplished, it's what he's going to accomplish. Keep your eyes peeled and ears alert for much more to come out of this man with the golden voice in the coming months.
Having worked with a handful of producers in the past, what are your thoughts on the contrasting experiences you've had working with different production styles and genres. More specifically, Zedd and Afrojack.
I think everybody, whether it be a songwriter or a producer, comes with a set of their own influences, perspectives and what they're looking to accomplish with their vision, so it's hard to really compare any two producers or artists because everybody is looking to accomplish something that is within their respective lane. In this particular case, they (Zedd and Afrojack) happen to belong to the same community and make music that appeal to the same genre. But I think if you're talking specifically about those two, they're both influenced by so many different kinds of music and so many different things that it's hard to put their productions into a box, such as "electronic." I've been beyond fortunate to be able to work with so many open-minded artists who are always looking to push forward, and I'm just so fortunate to be able to be a part of it. In this day and age, there are historical and traditional rules that are being broken. Those two guys in particular have been incredible guys to work with and have really helped me get my foot in the door.
Would you say that their mainstream credibilities helped catapult your success?
It's been an interesting experience, actually. Take Zedd for example, his first pop release was a song that we worked on together (Spectrum). We kind of got to see right off the bat how our individual styles could be seen from a non-mainstream perspective. At that point, we both weren't nearly as big of a name as we are today, so it was a learning and growing experience seeing how things panned out to how it is today.
What would you say you've learned the most from your experiences within the industry during these past couple of years?
I come from a very traditional background and grew up listening to a lot of different songwriters and producers. Having been a fan of dance music, but not necessarily putting them into the same box or under the same category really has had a tremendous impact on my learning curve. To have a song like Spectrum being the number one electronic song of the year and then being able to pick up an acoustic guitar and playing that song and have it speak to you in a different way, felt like it was an introduction to something much greater for myself. That fact that I was able to have two different interpretations from one specific production made me feel like there was something special to be had. Right then and there, I knew that there were lanes for me to take that haven't been driven on yet, and that's what excites me to this day.
You've dabbled into so many genres, not just specifically EDM, where do you plan on taking your production skills in terms of writing your own tracks and being a vocalist for other artists?
I'm in the midst of writing my own album right now that I plan on putting out later this year; it's a constant polaroid shot of different records and arts. As you're evolving, you're constantly influenced by life and what you're experiencing. All I could commit to in the future is promising my fans that I will be speaking nothing but the truth through my music.
It seems like a lot of vocalists are coming out with their own tracks produced by a variety of different producers, is that an avenue that you're trying to explore further?
I produce a lot of my own music and I also produce a lot of tracks for other artists across all genres, I co-produced a track off of Tiesto's upcoming album (Wasted), as well as a track off of Afrojack's (Illuminate). The fact that I was introduced to so many people as a vocalists was in fact a happy accident since I was a songwriter and producer well before I was a vocalist. Now that they know my name and what I'm able to bring to the table, they could finally get a better perspective of my full potential as more than just a vocalist. In the coming months, people will be introduced to more of my production styles. That's what's fun about this whole thing because I get to do my DJ sets, acoustic shows, full band performances and also could just grab a mic and sing the vocals for a bunch of my songs on stage alongside Zedd, RAC, Tiesto, Afrojack and more. I think people are only starting to get introduced to me and a lot will be told over the next few months.