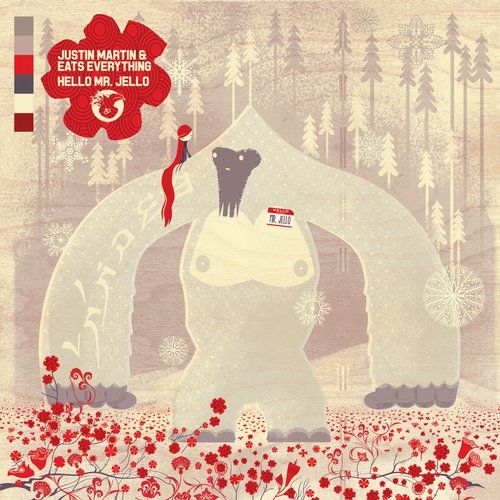 Justin Martin & Eats Everything – Hello Mr. Jello EP
Label: Dirtybird | Release Date: March 31st, 2014
Buy on Beatport
Collaborations between label mates always seem to be effective, capturing the sound and style fostered by the label while also incorporating individual artist twists. So naturally, a Dirtybird records duet is sure to be deep, funky, and ultra energetic, as overseen by the Dirtybird boss, Mr. Claude VonStroke. The Hello Mr. Jello EP by Justin Martin and Eats Everything embodies that vibe perfectly, featuring club-friendly beats with a minimal, chilled-out softer side.

This isn't the first time fans have heard a release from this delightful combo, so it should come as no surprise. With another collaborative EP and last year's techno-licious single "The Gettup" already behind them, getting together to make Hello Mr. Jello probably felt like a Dirtybird family reunion. The low-end layer of "Steven Jello" is wiggly enough to turn your bottom half into the gelatinous dessert itself on the dancefloor, and the airplane sounds accompanying the housey beats of "Kong" help you continue on your joyful dancing journey.
If this EP is any indication, the collab is unstoppable, even under a tight touring schedule. But if you're lucky enough to be in LA, the American and British producers are slated to perform an 8 hour set together this weekend.