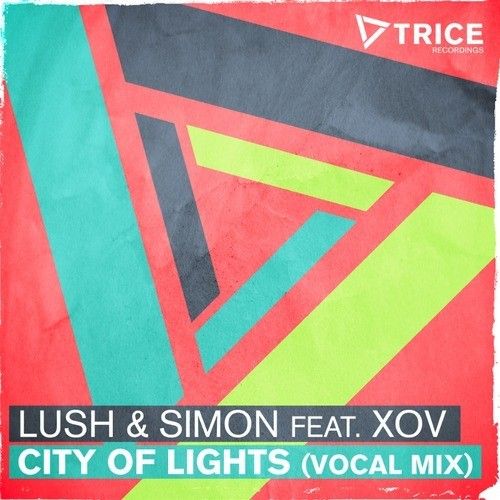 Lush & Simon ft. XOV – City Of Lights (Vocal Mix)
 Label: Trice Recordings / Armada Music | Release Date: April 28th, 2014
The Italian duo Lush & Simon has been relentlessly delivering big progressive releases over the last couple of months, with successful tracks like the haunting "Drag Me To The Ground," and the upbeat Tom Swoon collaboration, "Ahead Of Us", which quickly found its way onto several Beatport Top 10 charts. Now, they're back with a new vocal mix of one of their most intoxicating releases, "City of Lights" featuring Swedish songwriter XOV. The track already has an absolutely infectious melody, so the vocals are carefully overlayed to complement, not interfere. Having already received support from industry elites like Tiesto & Nicky Romero, expect to be hearing this track making the rounds in many upcoming sets.