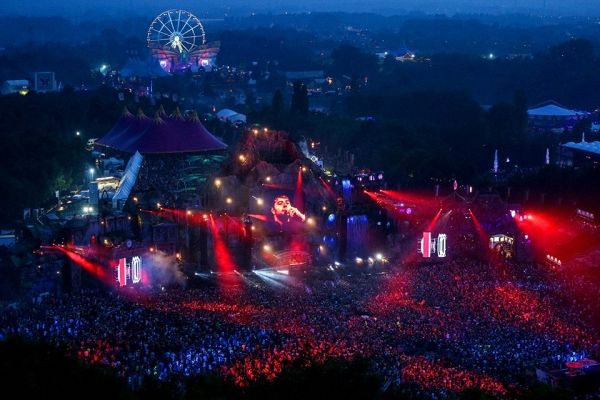 MTV is making a return to the music world and is doing so with a bang. The TV giant announced today that it has partnered with Tomorrowland 2014 to be the official international broadcast partner. MTV will air original content, incorporating the live event and documentary footage in the form of two 60-minute specials entitled "World Stage: Tomorrowland." The specials will air sometime in August 2014 so that concert goers and fans alike may revisit their favorite memories from the festival.
MTV also announced that they will be developing a documentary to celebrate the iconic festival's 10 year history as one of the world's most popular and successful festivals. The documentary is expected to be released in late 2014. Bruce Gillmer, Executive VP of Talent and Music Programming/Events for Viacom International Media Networks had this to say on the news:

"Tomorrowland is a festival in a category of its own, so we're excited to bring this content to MTV's international audiences. Electronic dance music has been part of MTV's repertoire for almost two decades, stretching right back to the early years – particularly in Europe. So working with Tomorrowland is a perfect fit, and connects us with the new generation of EDM fans and followers around the world."
The news has been a boost for ID&T's parent company SFXEntertainment, which has gone up almost a full dollar since hitting its year low last week amidst the controversy surrounding CEO Robert Sillerman.
H/T: Business Wire