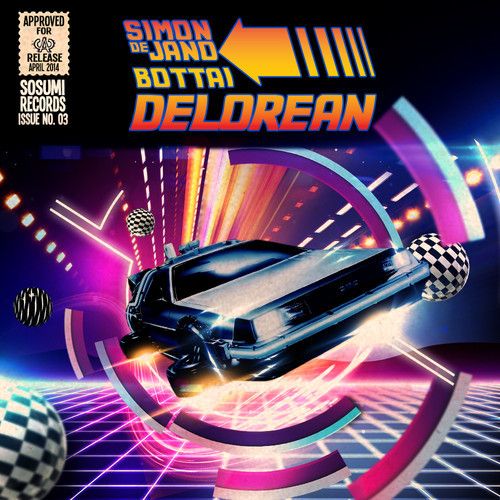 Simon De Jano & Bottai – Delorean
Label: Sosumi Records | Release Date: 27 April 2014
There probably isn't a better label than Kryder's Sosumi Records for "Delorean" to be released on, as it is a perfect fit to Kryder's groovy beats and the label's pursuit of finding new talents that are yet to be discovered. These two fresh faces from Italy, Simon De Jano and Bottai, may not be your everyday go-to artists, but they are both very recognized producers and engineers of the modern day dance music. Simon De Jano, who graduated top of his class in music, has already collaborated with and remixed for the big dogs such as AvB and B. Benassi, while Bottai has already released a number of tracks that are being widely played by DJs across the globe, including "L'Enfant", which is a staple in Don Diablo's radio and live sets. Being included in the latest Kryteria Radio as the 'unsigned and upfront' track, "Delorean" does not have the typical progressive drops you hear but instead focuses on some clean-sounding beats that makes you want to do nothing else but move. Remember to watch out for these guys, surely there will be plenty more quality releases to come.