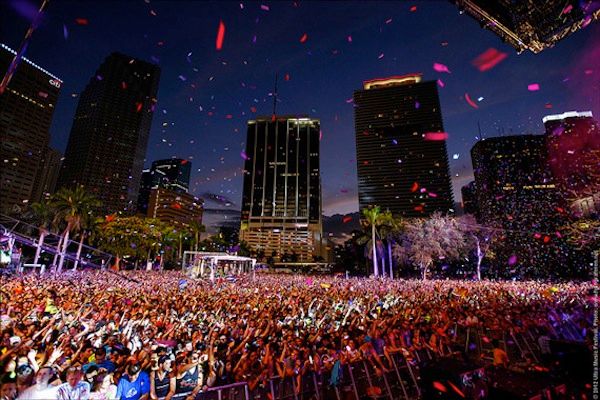 While officials seek to end UMF within Miami city limits,
Ultra Music Festival 
has still promised 2015 dates set for
March 28th, 29th, and 30th
 of next year. However, due to the high volume of arrests, over 100 reported hospitalizations, extensive residential complaints, and the unfortunate trampling of CSC security guard, 28 year-old Erica Mack, Mayor Thomas Regaldo had the following to say about the festival and its return to Miami-Dade County:
"What happened this weekend is an event that could have been avoided. The organizers of Ultra did not follow the police directive to re-enforce the fence, even though they knew that this year, and the year before, some kids have tried to over run the fences." 

Regaldo issued the following statements in agreement with Miami Commissioner, Marc Sarnoff:
"This is not an accident. This is something that could have been avoided. So in the next weeks we are going to have a discussion on the city commission level to deny the permits for next year for the event here in the city of Miami.

It's time to say goodbye… We'd rather take quality of life instead of money."
It's hard to predict what exactly the future holds for UMF's hallmark event, looking to make its 17th return to the 305 this upcoming year.
Ultra's organizers released the following response concerning the weekend's turn of events:
"The event organizers of Ultra Music Festival share the sentiments of our security partner, CSC, with regard to the condition of Erica Mack, the security guard currently receiving treatment at Jackson Memorial Hospital. The Ultra Family hopes for a swift and full recovery.

The event organizers prohibit any form of unlawful entry in to the event grounds. Preliminary investigations show that the incident was caused by individuals not in possession of event tickets and who were determined to gain unauthorized entry.

Every year the event organizers work collaboratively with police and other municipal partners along with the organizers' independent security partners to ensure the safety of all patrons, crew and working personnel.  Because a thorough investigation is underway, event organizers regret that additional comment cannot be provided at this time. The event coordinators are cooperating fully with investigative authorities."
Initial plans for UMF 2015 were made prior to the trampling incident, which occurred Friday the 28th – night one of the festival.
Stay tuned for more developments on the situation to come.