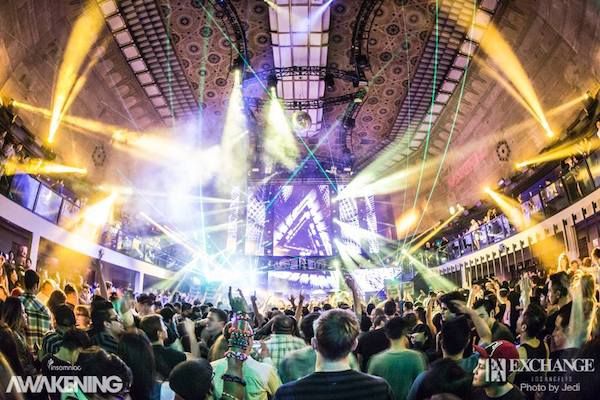 When it comes to music, the city of angels has it all. On any given night in Los Angeles, there are a plethora of events to choose from, with something for every musical taste.  In the heart of downtown Los Angeles lies an old stock exchange building retrofitted into a world renowned nightclub playing host to some of the most sought after acts in dance music. Exchange LA is downtown Los Angeles' premier venue for the best in electronic music. Not messing around with the frills of typical nightclubs and night life, Exchange LA strives to make the experience all about the music. You won't find bottles service tables on their massive dance floor, nor will you have to deal with rude management, it's just great people and spectacular music in a breath taking venue. On the weekends, premier night clubs compete with the hope that their headliner will bring in the biggest crowd. Exchange LA's has stepped away from the bidding war for electronic music's obvious top dogs and instead have expanded their roster to reach into the outer and often overlooked realms of dance music.
This weekend, Exchange LA will host two events on polar opposite ends of the dance spectrum. Trance mega stars, Above & Beyond's imprint Anjunabeats takes over the club on Friday night with Andrew Bayer, alongside young guns Ilan Bluestone and Norin & Rad. The Anjunabeats boys are set to make this Friday an euphoric night with  emotive and skillfully crafted tracks that will take you to the moon and back.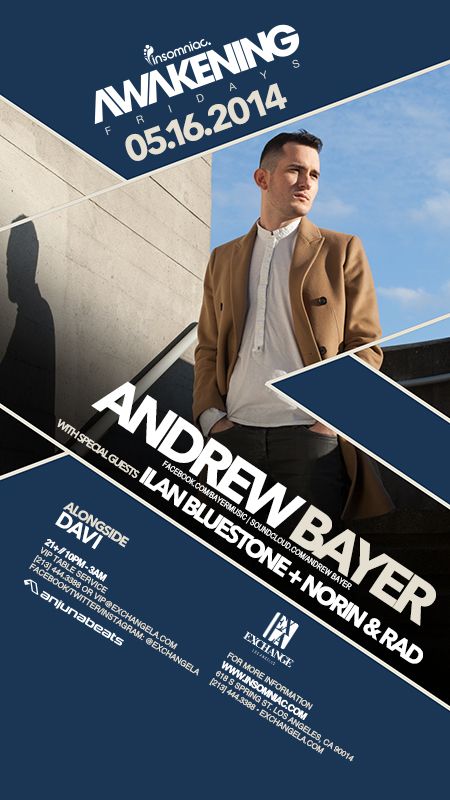 Tickets for Awakening here.
In contrast, Saturday night dials it back to the sounds of the underground, where Crosstown Rebels' label boss Damian Lazarus and disco, house, tech and dub maestro, Skream take over the decks for some seriously groovy and eclectic sounds. Saturday night is about letting the bass consume your soul and moving to the beat of some of the finest techno, disco and house that dance music has to offer, curated by legends.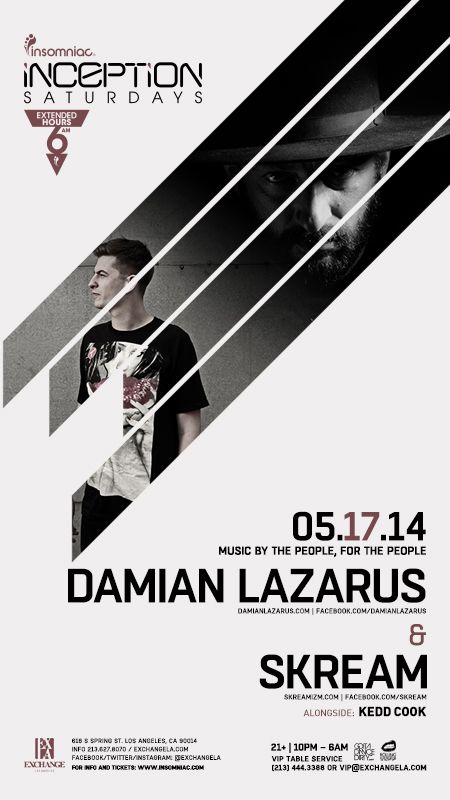 Tickets for Inception here.
So if you are looking for something a little different than the usual suspects of dance music and night life, head to Exchange LA this weekend for all the feels or some sultry grooves, because at Exchange LA, it's really all about the music.