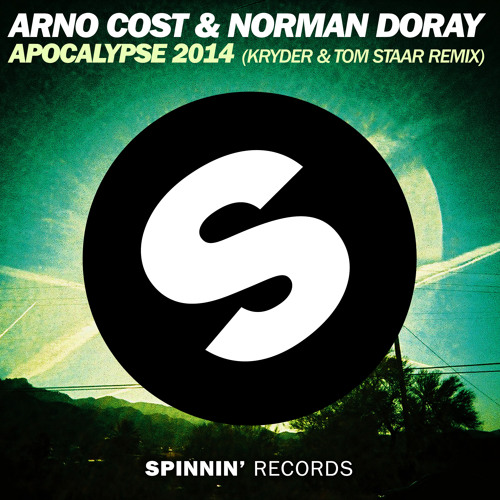 Arno Cost & Norman Doray – Apocalypse 2014 (Kryder & Tom Staar Remix)
Label: Spinnin' Records | Released Date: May 9th, 2014
Buy on Beatport
Once again the two Brits, Kryder & Tom Staar, have worked their magic and delivered a remix that is set to rock the dance floor. It is no easy task when you are faced with editing a classic track such as Arno Cost & Norman Doray's "Apocalypse 2014" but just like the other times with "Don't You Worry Child", "H8ers" and "Ping Pong", Kryder & Tom Staar managed to stamp their authority on the track by adding their signature groovy and progressive beats, which makes it tough for any progressive DJs looking to explode a crowd into life to leave out this track in their sets. For all those out there who have been anticipating this release for awhile, it is finally out on Spinnin' Records and you can now grab a copy of this remix on Beatport.