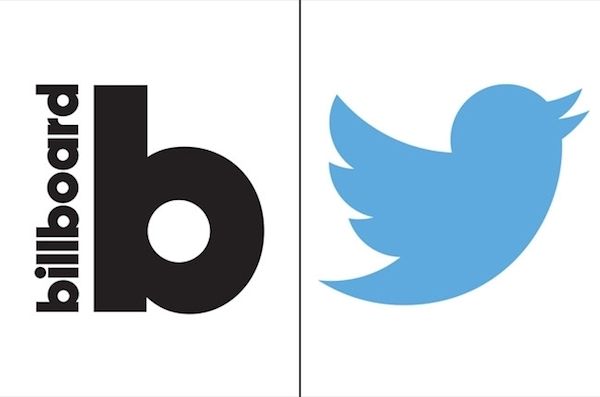 Garnering more than 100 billion tweets regarding music in 2013 – making 'music' its most talked about topic, Twitter partnered with Billboard to host four interactive music charts created from real-time data captured from tweets.
Though Twitter's #Music app was dissolved earlier this year, the massive amount of analytics transacting through the network is valuable data that should be leveraged. Similar to what Twitter does with Nielson to rank TV shows, these new music charts will "rank trending songs from popular and emerging artists based on how often they are mentioned in tweets in the US," according to Mashable.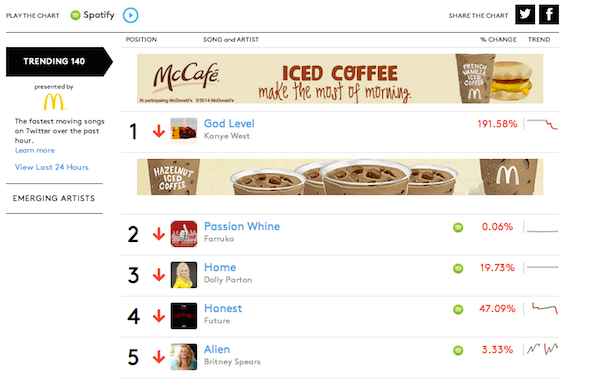 Twitter's music head Bob Moczydlowsky said the goal of these charts is "to create the new industry standard for tracking and surfacing the conversation around music as it happens. Now, artists who share songs and engage with their audience on Twitter will have a way to get noticed by fans, other musicians and industry decision-makers in real time," he added.
Though there is no EDM-specific list, we should expect to see electronic producers within the Trending 140, Emerging Artists, Weekly Billboard Twitter Top Tracks and Weekly Twitter Emerging Artists chart due to the massive DJ and fan community currently using Twitter to permeate news and interact with each other .
You can view the constantly updated charts through a "Twitter Charts" link in the top right corner of Billboard.com, or see a recap of the ranking in Billboard's weekly printed magazine. Also, follow @Billboard and @TwitterMusic  to get constant updates on who moves up the ranks.