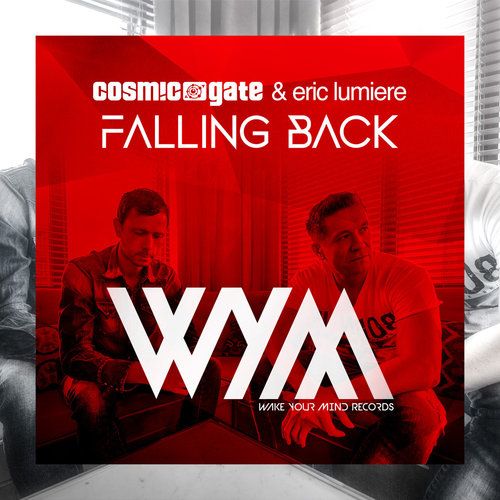 Cosmic Gate Feat. Eric Lumiere – Falling Back
Label: WYM Records | Release Date: May 16th, 2014
Buy Now
Ahead of their pending 6
th
full artist album which is slated to drop late this June, German trance superstars
Nic Chagall
and
Stefan Bossems
have teamed up with one of the top male vocalists in the electronic music arena in
Eric Lumiere
for a poignant and absolute dance-floor destroyer in "
Falling Back
". Striking chords of a musically bygone era whilst injecting the release with the sounds of today that we all love,
Cosmic Gate
has created one hell of a jaw-dropping production. "Falling Back" takes you on a skyward journey of dipping and crawling synths married with soaring melodies, catchy hooks and a totally thumping bridge and breakdown. It is a release that is synergistically emotion-infused in its anthemic qualities while maintaining its completely electrifying and driving sonic qualities. The fact that aurally "Falling Back" is reminiscent of Cosmic's "
Be Your Sound
" from a few years back makes me smile from ear to ear…and will have us all waiting with bated breath for the official full length album release this June. Stay tuned right here on EDMT, where we will be featuring an in-depth review of the album! Enjoy the preview until the official release date on May 16.