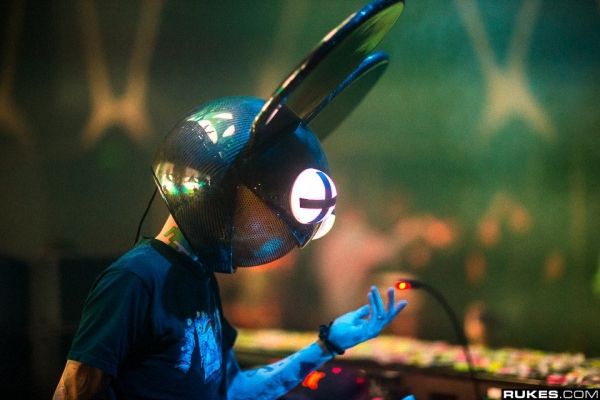 Buy Now
Deadmua5 has revealed the full tracklisting for his new album, 
While (1<2). 
The album is expected to drop June 17th, featuring 25 tracks from the Mau5. Many familiar songs have been confirmed for the LP, including
"Phantoms Can't Hang" and "My Pet Coelacanth". 
According to the press release for
While (1<2)
, the album will vary between "gentle nautical sounds", "arena-level soundscape" and "exploratory club tracks". With the tracklisting announced,
While (1<2)'s 
debut is awaited with more anticipation than ever. Check out the full tracklisting below!
Part 1
01. Avaritia
02. Coelacanth I
03. Ice Age
04. My Pet Coelacanth
05. Infra Turbo Pigcart Racer
06. Terrors In My Head
07. Creep
08. Somewhere Up Here
09. Phantoms Can't Hang
10. Gula
Part 2
01. Acedia
02. Invidia
03. Errors In My Bread
04. Survivalism Rmx
05. Silent Picture
06. Rlyehs Lament
07. Superbia
08. Mercedes
09. Bleed
10. Ira
11. Monday
12. A Moment To Myself
13. Pets
14. Coelacanth II
15. Seeya