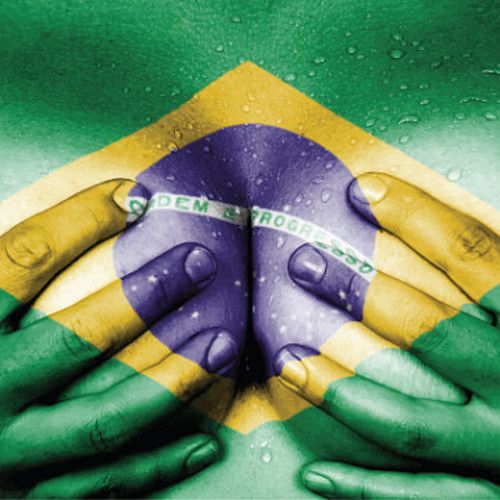 Dimitri Vegas, Like Mike, Diplo & Fatboy Slim (ft. Bonde Do Role & Pin) – Eparrei
Label: Decca (UMO) | Release Date: June 2, 2014
British producer and DJ Fatboy Slim has recently teamed up with Mad Decent head Diplo and Belgium brothers Dimitri Vegas & Like Mike to produce a massive, culturally infused track titled, "Eparrei," for his World Cup inspired compilation album titled Bem Brasil. Combining electronic music with the native musical culture of Latin and South America, "Eparrei" features triumphing horns matched with the vocals of Brazilian electro funk group Bonde Do Role, all fused into a moombahton styled beat to keep the dance floor moving throughout. A perfect clash of cultures, "Eparrei" is a great example of the various types of songs set to be released on Fatboy Slim's compilation album. With the 2014 World Cup coming up in Brazil this summer, Bem Brasil is set to be a hit with its blend of EDM and South American styled music. The album is set to be released on June 2 of this year through Decca Records.