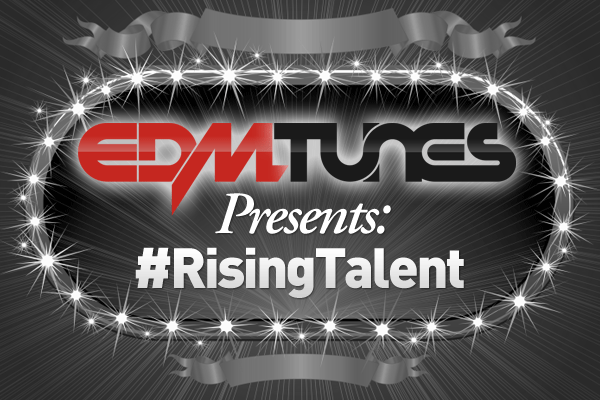 Each and every day, we get close to 50 track submissions from artists and producers all over the globe. As a blog and a connoisseur of quality music, we make it a priority to use our social outlets as an avenue for up-and-coming producers to get their names recognized. With the abundance of tracks sent to us from every part of the world on a day-to-day basis, it's definitely not an easy task picking out the great from the good. But with our love and passion for dance music, we will continue to strive for only the highest quality of music.
This week's artists have been carefully selected, having undergone a thorough critique process of their work. Originality, diversity and production quality are just a few of the factors calculated into the decision of determining what tunes resonate best with the listener. Our team here at EDMTunes pride ourselves on discovering new and undiscovered talent every week. We are constantly looking for the underground gems of electronic dance music and want to support those who truly deserve the recognition. We advise our producers to continue to submit their tunes to possibly be featured on this segment of our weekly #RisingTalent series.
For those who don't know, we have created an exciting fan-based contest out of this weekly series! Select your favorite artist from the list below and tweet the following:
Hey @edmtunes! @[insert artist's twitter name] is the next big #RisingTalent of 2014!
The artist with their named tagged the most over the course of the next 5 days will have their tune reposted on our edmtunes, edmtunesx and EDMT Team soundcloud account. Remember, you must use the #RisingTalent hashtag! Spams or repeated tweets will be ignored. Feel free to hashtag other #RisingTalent(s) that you discover on Soundcloud throughout the week so we could scope out some talents to showcase!
1) Deiger
New York City DJ and producer Deiger is no stranger to our #RisingTalent series as this is his third time being featured! Over the past two years, his mashups and remixes have gained significant traction and caught the ears of several large media outlets. This energetic mashup effortlessly blends the sounds of Audien, Krewella, Icona Pop, Will Sparks and Above & Beyond. To no surprise, Deiger delivers yet another quality production!
We've Got The Night (Deiger Mashup) | Download

2) WasteLand
WasteLand is making his victory lap as a producer selected for our #RisingTalent series for his continually impressive works. Western Australian born producer Matt Riley has has already received support by dirty dutch pioneer Chuckie, Hook n Sling and W&W to name a few. This progressive gem has a contagious hook that will cause you to have the bootleg on repeat all day. The prominent bassline and boundless energy that flows out of this tune are a just a few factors that make it so wonderful.
Clean Bandit feat. Jess Glynne – Rather Be (WasteLand Bootleg) | Download

3) Myrne
Myrne is one of the most talented and underrated producers in the game right now. This young Singapore-based producer immersed himself in the music production side of the industry nearly two years ago and used his nine years of intensive classical training to his advantage. This tribal juggernaut of a remix flips Pegboard Nerds' 'Hero' into a exquisite soundscape filled with complex and euphoric progressions that boast his melodic emphasis.
Pegboard Nerds – Hero (Myrne Remix) | Download

4) Defreakz
Defreakz is comprised of two Maastricht University students who began producing approximately two years ago. They started performing a school parties and have gradually taken their duo project to a more professional level. Thanks to their extensive background in music, their percussion, saxophone and guitar experience are beginning to pay off. This official remix for Robbie Rivera was their first Beatport release and was under Black Hole Recordings. Enjoy this progressive delight!
Robbie Rivera – Starlight (Defreakz remix) | Purchase

5) Artec and Triarchy
Artec and Triarchy teamed up for this seamless edit that takes on a light progressive house approach. Although Artec began his music career after graduating from Boston University last year, he has already performed at legendary venues including Webster Hall in New York City and Mansion in Miami. Triarchy's resume consists of bountiful support from house heavyweights Tiesto, Armin Van Buuren, Benny Benassi and more. With plenty of success up their sleeves and surely more to come, the two acts successfully collaborate on this excellent track.
Sea Of Voices Dilate Summer Nights (Artec & Triarchy Edit) | Download

6) KICK
Caleb Ely, better known as KICK, is a producer from the small town Bloomington, Indiana. His main inspiration is his mother who, by the age of 23, had earned a gold and platinum record. At 21 years old, Caleb dropped out of college to pursue his music career and moved to New York City. Although it being a risky career move, Caleb clearly has his mind focused on simply good music. This pure original is as chill as it gets from the soft piano melody and morning vocals to the light percussion.
KICK feat. Marcy Avenue – Only You | Download