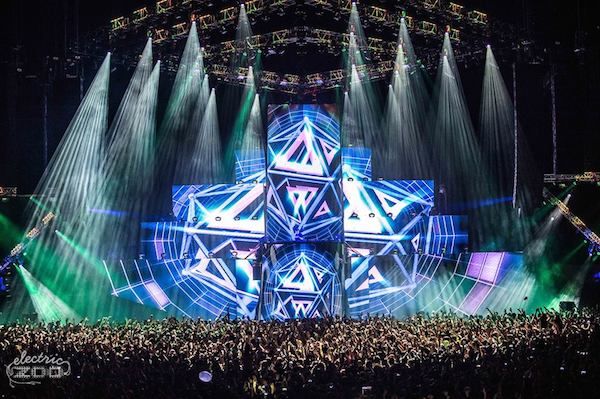 Though the lineup often reigns supreme as the focal point of a festival, its the harmonious conglomerate of all the elements – both big and small – that ultimately differentiate and derive the essence of a festival. Performers and ancillary activities aside, location is critical; it not only sets the aura, but also provides inspiration for the festival to mold itself into the surroundings.
Take for example Paradiso Festival in Washington. There's no need for grandeur stages as the festival is backdropped by a breathtaking, natural landscape. Buku ingeniously utilizes a Mardi Gras float manufacturing warehouse for its "Float Den" stage to incorporate an infamous aspect of New Orleans culture into the festival.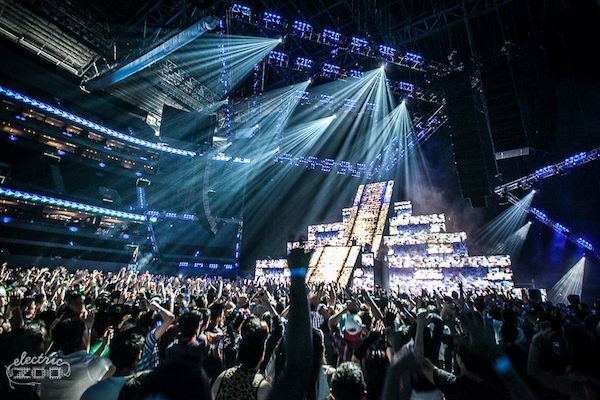 Creating recent buzz is Electric Zoo Mexico, which took place on May 4-5th in Mexico City at the Arena Ciudad de México, and the unprecedented ziggurat stage that towered over the audience with its mythical presence. Not only was the mastodon, step pyramid setup a architectural and technological feat for other festivals to reckon with, but also a tribute to the rich Aztec history in Mexico City. Creative, stunning, and an honorable homage to Mexico City's culture, Electric Zoo Mexico's main stage is a brilliant showcase of the diverse ingenuity being surfaced through the electronic music industry.