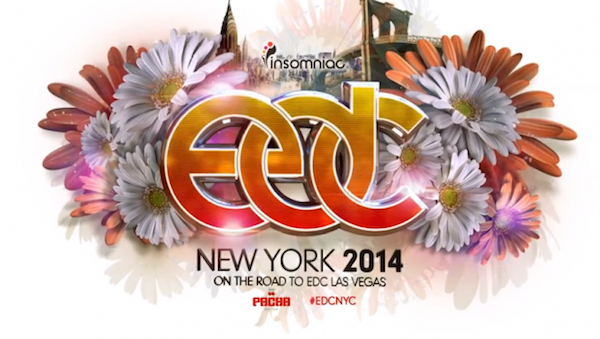 Purchase Tickets
Memorial Day Weekend is right around the corner, and for most of us, that signifies the start of the summer. For many people who reside in the tri-state area, MDW is celebrated with family barbecues, pool parties, or a weekend down the Jersey shore. However, for us electronic dance music lovers, we have a desire to celebrate this weekend in a different way, the only way we know how: a kick ass music festival. Fortunately for those of us in the northeast, we can celebrate the kick off of our summer at none other than Insomniac's Electric Daisy Carnival New York. Coming back to the tri-state area for its third year in a row, this year's edition features a handful of changes and additions that have it set up to be bigger and better than ever before. We have compiled a list of all the key features that you need to know about this year's EDC NY and why it's looking to be the baddest one yet.
The Change in Venue: Back to MetLife Stadium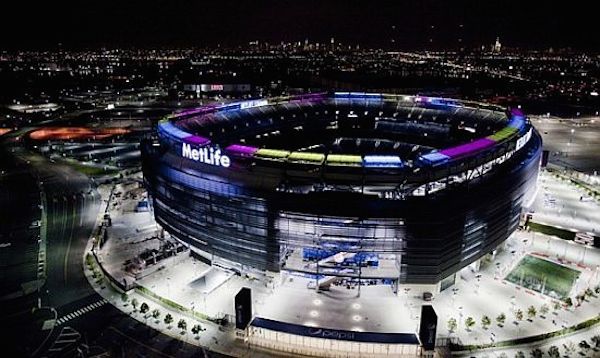 If there is one thing that can be assured from Pasquale Rotella and the people behind Insomniac, it's that they are constantly looking to improve the experience of their events for their fans. The change of venue is an example of just that. Coming back to MetLife Stadium, where it originally started two years ago, is a huge upgrade from Citi Field where it was held the previous year. While Citi Field was by no means bad for the festival, the overall space was less than ample as it sole use of space was the field's parking lot. The compact space was evident with tightly placed stages last year. MetLife, on the other hand, will offer more than enough room with the availability of space inside the stadium, as well as the space outside. Festival attendees will once again have the opportunity to rage on the same field that the New York Giants and Jets play on.
 The Owl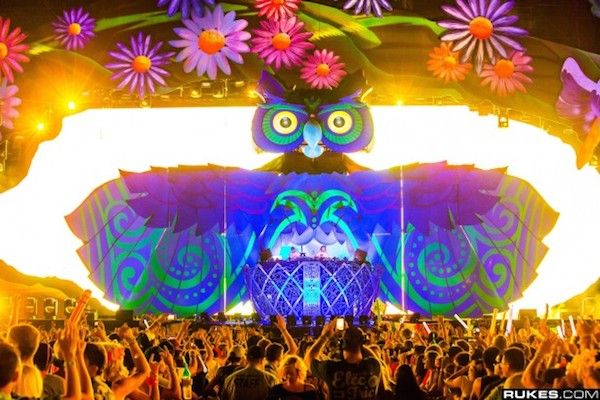 One of the biggest announcements that Insomniac made regarding EDC NY was that it would be bringing in the Owl Stage from last year's EDC Las Vegas. Why is that important? Well, there are two reasons. One, anyone who has seen the Owl knows how impressive of a structure it is from a production stand point. It's not only a stage, but it acts as a massive piece of art and trademark for the festival. With its animatronic abilities to react in real time to the music, the Owl will give festival goers a larger than life experience. The second reason that the Owl is significant is that because it acts as a centerpiece, it will, in a way, serve as a "main stage" for the festival, something last year's attendees know that the festival lacked. EDC goers can expect some of the industry's biggest names to be playing at the kineticFIELD where the massive Owl will serve as their backdrop.
The Lineup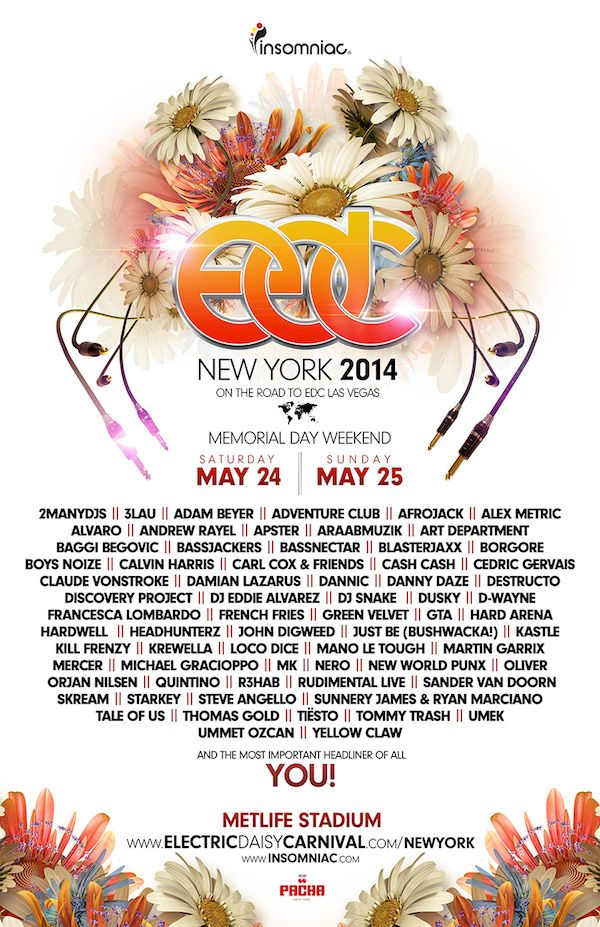 Again, Insomniac is always trying to improve the experience of its events to its fans, and the lineup has become a key part of that experience. The people behind Insomniac did not disappoint with this year's lineup ,consisting of over 70 talented artists from a variety of different genres. Some of the scene's most well known artists will be making their first EDC NY appearance this year including Tiesto, Hardwell, Krewella, Martin Garrix, Adventure Club, Tommy Trash and Sander van Doorn. Among the few that will be returning for their third year in a row will be Size head Steve Angello, Carl Cox, Loco Dice, Afrojack, Art Department, Thomas Gold, Sunnery James & Ryan Marciano, and R3hab. Finally, two huge additions to the lineup this year include Bassnectar and Nero, both who haven't played the event since 2012. Nero's return is also significant in that they have been silent for almost 2 years now in terms of production and were rarely seen playing a show in the last year.
 Summary

Overall, this year's EDC New York is really setting itself up to be the best and most complete edition yet. Coming in hot with various art displays and productions, a change in venue, and a stacked lineup, festival attendees will not be disappointed in their EDC NY experience. The most important thing to remember is that, as Pasquale Rotella says, YOU are the headliner. Your EDC NY experience will be what you make of it. Remember that Electric Daisy Carnival is not just a concert, it is truly a festival that celebrates all different forms of art. Go to the different stages and check out artists that you would have never thought about seeing before. Stop by and look at the various beautiful art pieces. Take a ride in one of the many different (and free) carnival rides that the festival has to offer. The important thing is to let go and have fun! Go in with an open mind and you will be sure to have an unforgettable start to your summer. To ensure that you will have the most complete EDC NY experience, make sure to download a copy of our nifty EDC NY Bingo Board here, and cross out all the tasks you accomplish. And if you haven't bought your ticket to this year's event yet, make sure to grab them now before it's too late!