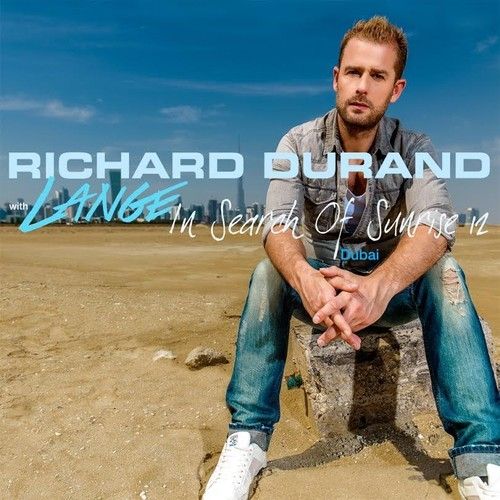 In Search Of Sunrise 12: Dubai – Mixed By Richard Durand & Lange
Label: Black Hole Recordings/Songbird | Release Date: June 2nd, 2014
Pre-Order On iTunes
In an industry where compilation albums are often held in equal reverence to artist albums, electronic music has seen a plethora of quintessential compilation mixes in every subgenre across the spectrum of modern day dance music. One of the most storied of these compilations is none other than the In Search Of Sunrise series, first began by Tiesto in days gone by. Just because Tijs jumped ship does not mean ISOS is lacking a captain, and Dutch trance heavyweight Richard Durand again takes the sails and leads this years' aural trip to the breathtaking Middle East oasis of Dubai. After taking ISOS to Las Vegas last year, Richard has decided to pilot the journey to what is being increasingly referred to as "the Vegas of the East," complete with its monumental skyscrapers, expansive desert, and massively deep electronic music history. EDMTunes was lucky enough to receive a special and absolutely hypnotic minimix for the ISOS release to share with all of you, so check it out while finding out more about In Search Of Sunrise 12!

This is the 5th time that Durand has manned the ISOS ship after taking over for Tiesto, and he has invited British trance mainstay Lange on the voyage this time around. The pair combine for 3 distinctive mixes within the compilation, consisting of the best in trance music of today which encompasses both the most sonically creative and ground-breaking trance productions that recent times have seen produced. On musing about the destination selection of Dubai this year, Captain Durand explains:
"I think the only real surprise that comes with this year's 'In Search of Sunrise' destination is that it hasn't come Dubai's way sooner. Dance music has broken out in so many areas since I took over mixing the album, that's it's been a mission in itself to keep up! Dubai is a place I've played many times now and somewhere I know I'll never get tired of coming back to. People go out of their way to find great music, great nights and great experiences here. It's that passion, dedication and selectivity that I'm trying to reflect by shining the 'Search' light on the emirate".
The compilation kicks off with a progressive-trance aural cornucopia, transitioning into the tropical trance realms, and eventually hitting the highly energetic dance floor destroyers section. Later on the mix begins diving into the more lush and deeper tones of the genre as well as into tech territory and finally into the "purer" sounds of trance, Richard has been sure to leave no trance subgenre style out in the cold (fittingly so, because there is nothing cold about this years' destination Dubai!)
Taking the place of last years' compilation counterparts Myon & Shane 54, Lange says that "I was very excited to receive the invite to be part of the legendary ISOS series! I've really enjoyed putting this mix together; it's turned out pretty dark and moody, spanning Progressive Trance through to peak time club bangers."
Comprising a total runtime of over 80 minutes and 3 mixes, this year's edition is packed with a tracklist of industry mainstays (Sean Tyas, RAM, Driftmoon, Ruben de Ronde, Andy Moor & Andy Duguid) up-and-comers (Rafael Frost, Faruk Sabanci, ReOrder, Sunny Lax & Johnny Yono) and some newer names to the #trancefamily production game (Somna & Yang, Cold Rush, Elfsong & Anske). Scope out the complete tracklist below and grab the pre-order from iTunes. See you in Dubai on June 2nd!
Tracklist:
Mix 1. (Richard Durand)
01. Richard Durand – Dubai Desert Fish (Intro Mix)
02. Azotti featuring Bagga Bownz – Day And Night
03. Jeremy Vancaulart, Assaf featuring Laura Aqui – The Space Between
04. Talamanca – Ocean Drive (Savid Remix)
05. Somna & Yang featuring Michele C. – Chasing Stars
06. Kam Delight – Whatever You Like
07. Richard Durand & Cynthia Hall – Shield Of Faith
08. NoMosk & Roman Messer featuring Christina Novelli – Lost Soul
09. Sean Tyas – Take A Moment
10. Rafael Frost & Jennifer Rene – Higher (Hazem Beltagui Remix)
11. Driftmoon – Luminance
12. RAM – Epic
13. Ronny K. vs. Ren – Come With Me
14. Richard Durand – Sambuca
15. Faruk Sabanci & James Dymond – Sphinx
Mix 2. (Richard Durand)
01. Richard Durand – Atlantis (Intro Mix)
02. Gai Barone – Eve
03. IRA & Paulina Dubaj – Better In Time
04. Ruben de Ronde – Forever In Our Hearts (David Broaders Remix)
05. Moonbeam featuring Polina Griffith – I Go On
06. Alex O'Rion – Cocoa (Trance Mix)
07. High 5 featuring Nanje Nowack – Ten Thousand Suns
08. Adam Kancerski featuring Aneym – Into The Light
09. Sunny Lax – Karma
10. Roman Messer featuring Ange – Imagination (Cold Rush Remix)
11. Driftmoon – The Inquisitor
12. ReOrder – Beyond Horizons
13. Elfsong – Seldarine
14. Amir Hussain & Allen Watts – Step Into My World
15. Dimension – On Her Behalf
16. Ferrin & Morris – Amatoria
Mix 3. (Lange)
01. Danilo Ercole – Contact
02. Max Freegrant & Matrey – Hussar
03. Tiësto featuring Kirsty Hawkshaw – Just Be (Kris O'Neil Remix)
04. Dimension – Verano
05. Johnny Yono – The Recluse
06. Andy Moor – Fade To Light
07. Bissen – Quantum (Future Disciple Remix I)
08. Michael Badal – Carnivale
09. Tangle – Firebird
10. Lange presents LNG – Hey! While The Sun Shines
11. Andy Duguid featuring Jaren – History
12. Ari Kyle & Audioscape featuring Simon Latham – Never Far
13. Anske – Vilnius
14. Bobina – Out Of Coverage
15. Anske – Dreamcatcher
16. Lange – A Different Shade Of Crazy (Lange vs Refracture Breaks Mashup)
17. Mateusz – Zeal (In Search Of Sunrise Mix)
18. David Gravell – Melbourne