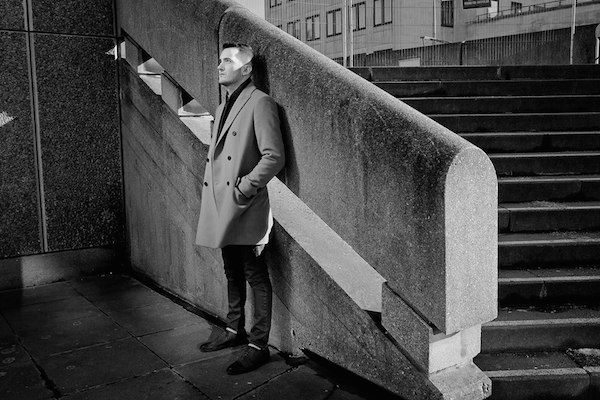 Telling your parents you want to be a superhero or ballerina when you're a doe-eyed, adorable little kid is one thing. Sitting in front of your computer with headphones on and fidgeting with obscure buttons and knobs as a teenager telling your parents you want to be a famous DJ…that can be a hard sell.
In EDMTunes' Look Mom, You Thought I was Wasting Time, and I Hate To Say It, But I Told You So" series – or Look Mom, I Told You So for short – we're asking DJs we all know and love to dig through their hard drives, USBs, and floppy disks to rummage out a treasured "childhood" track, "childhood" connoting any track representative of the early, experimental stages of producing.
With this, not only do we want to showcase how far these amazing artists have come in an exploding industry, but also want to show all those aspiring musicians out there that everyone had to start somewhere.
First to be featured in our series is DC-native Andrew Bayer, renowned for his incredible releases through the Anjundeep and Anjunabeats label. What did Bayer rummage up for us? "Counting the Points" released in 2011.
We asked Bayer some questions regarding the track and his early producing days:
Who were the first people you shared this with and how did they react?
I sent Counting The Points to a few of my close friends and they were quite shocked really. I spent a really long time on the writing and production phases of the track, and tried to incorporate a lot of the skills and production techniques I learned at school. At the time it was definitely one of the best pieces of music I've written, and still remains so I think.
What inspired you to make this track, or start pursuing electronic music production?
I wanted to bridge the gap between some of the non 4×4 tunes I had written already for the album, and wanted the transition to be seamless between the pieces. I felt like the detuned introduction with the glitchy noises paired up well with the sound design on the first two tracks of the album. It was important to me that the tempo change didn't feel too drastic too, which is why the major rhythmic element doesn't come in for a while, and it is a dotted eighth note pattern, which makes the sequence feel a bit slower.
How has your sound evolved and who/what do you think most influenced that evolution?
My sound changes all the time, it just depends what I feel like making. I've had a blast doing big room music again, and trying to incorporate my musicality into the breakdowns and melodic sequences, but still having them sound "big" enough for the modern dance floor. To me, the core elements of any piece of music is the writing. Not the tempo. Not what riff sound is being used. Musicality always supersedes those things for me.
Is there anything else you want to tell us about this special track?

It's called "Counting The Points" because of my newfound love for counterpoint. I love writing counterpoint. I even have a tattoo of Bach's seal on my right shoulder!
Bayer has grown leaps and bounds since "Counting The Points," and his latest Anjunabeats release
"Bullet Catch"
is a perfect measure of his maturation. Make sure to grab "Bullet Catch" on June 2!