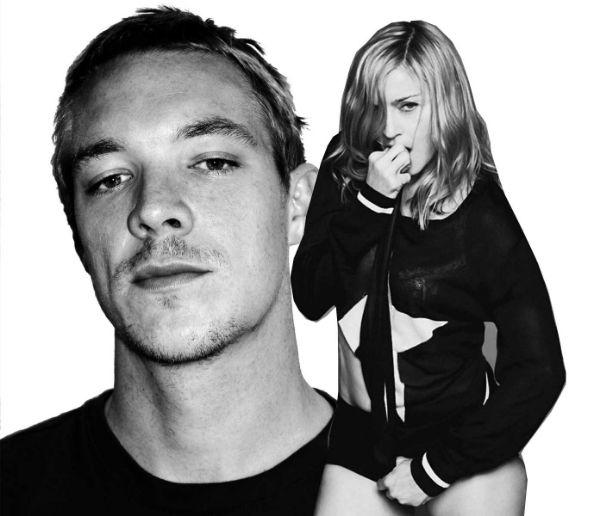 Working his star power, Diplo has gotten the chance to work with some of the biggest celebrities on the planet. From Justin Bieber to Usher to MIA, Diplo has his fingerprints all over the music industry. Today, an Instagram post was released by another pop star who is working with him, Madonna. No stranger to dance music, Madonna has worked alongside big producers like Avicii, who helped her alongside Benny Benassi and Martin Solveig, on her last album MDNA. She posted up a photo of her in the studio with a drawn-on dinosaur tattoo similar to the one Diplo has on his right forearm.
Shortly after, she posts a bathroom break selfie of herself and comments on the hard work Diplo is putting her through.
We have yet to have much more information on this alleged collaboration as of yet, however, with the speed of releases and social media news these days, we're sure to get more within the next few days. Stay tuned.
Photo courtesy of: Amenzing.com