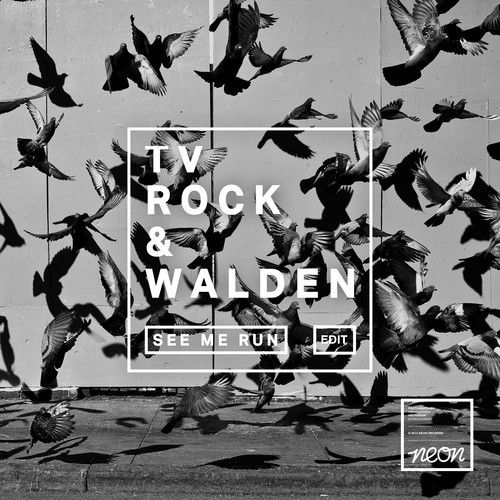 TV ROCK & Walden – See Me Run
(Original/Marcus Schossow/Karmatek & Double.U/WasteLand Remixes)
Label: Neon Records | Release Date: May 5th, 2014
Australia continues their endless contributions to the dance music world with the forthcoming collaborative release of "See Me Run" seeing rising star Walden join forces with TV ROCK, who has recently become active since being on hiatus of late. The original mix preview shines in its melodic glory, surely earning a place in summertime playlists across the world. With skyward synths, toe-tapping inducing pad work and a vocal delivery that lifts you up to the clouds, "See Me Run" is a crisp cut that will have you smiling ear to ear. On the other hand, Marcus Schossow's mix has been receiving most of the preview airplay for the track – which is equally as feel good as the original mix, with a touch of bigger room vibes present on top of an increased energy level. This is the mix that will most likely be heard throughout festie season, and we look forward to that. Rounding out the remix package is a big room mix courtesy of Karmatek & Double.U and another progressive take via WasteLand. Check out the previews below and stay tuned for official release next week!