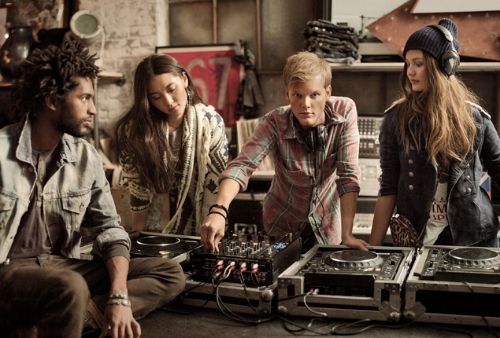 With tracks like 'Levels' and 'Wake Me Up' in his discography, it comes as no wonder that Avicii was recently ranked #1 in Spotify's top "25 under 25" rankings. Being the only dance act ranked amongst the top five, only young-gun-super stars such as Lorde, Miley Cyrus, One Direction, and Taylor Swift can be seen in Avicii's rearview mirror. While other EDM talent such as Zedd and Disclosure, ranking #15 and #20 respectively, are still in the running, Avicii is the clear frontman of the charts.
But so much is to be expected, especially after his hit single 'Wake Me Up' hit the music-streaming site's most played song amassing more than 200 million plays. Yet with the rough start Avicii saw in 2014, we are sad to hear that he will be reigning in the tour schedule in place of heavy studio hibernation in preparation for True's followup album.
We still can't decide if we should congratulate him now, or hold our applause with baited breath for the release of the sure-to-be incredible upcoming album.

Spotify's ranking of the top 25 artists under 25:
1. Avicii
2. Lorde
3. Miley Cyrus
4. One Direction
5. Taylor Swift
6. Jason Derulo
7. Ariana Grande
8. Hunter Hayes
9. Rita Ora
10. Iggy Azalea
11. Justin Bieber
12. Sam Smith
13. Birdy
14. YG
15. Zedd
16. Demi Lovato
17. The Neighbourhood
18. Phillip Phillips
19. John Newman
20. Disclosure
21. Earl Sweatshirt
22. Jake Bugg
23. Hozier
24. Joey Bada$$
25. Sky Ferreira
Via USAtoday