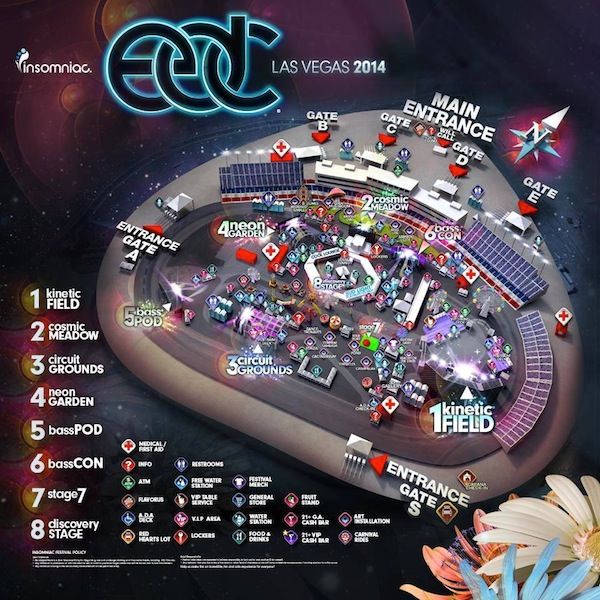 Ladies and gentleman, the map for Electric Daisy Carnival Las Vegas 2014 is here! For those of you still scheduling your time under the electric sky, the map has now been officially released to plot out your weekend's adventures. With new appearances such as Stage 7 and missing staples like the Heineken Tent,
EDC
 will host six entrances this year to ensure quick and easy access into the Speedway. Be sure to check out the 
EDC set times here, 
rage responsibly, and have an amazing time!!!