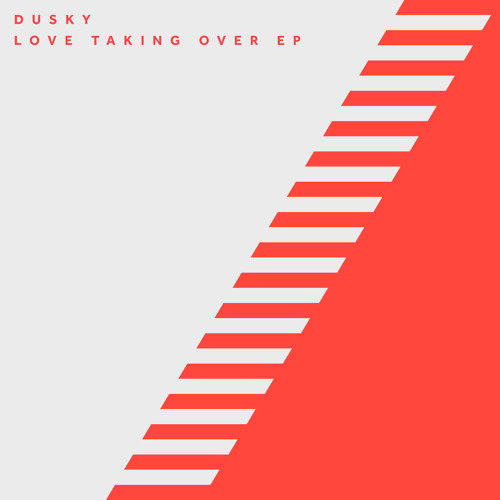 Dusky – Love Taking Over
Label: 17 Steps | Release Date: July 14, 2014
Only a few weeks ago, we mentioned that British duo Dusky would be starting their own record label called 17 Steps. They said they would use it as an outlet to release their own originals as well as tracks by other artists that they want behind the label's name. The first release was announced to be from their new forthcoming EP, titled Love Taking Over,  to be releasedon July 14. Christmas came early as of a few days ago, the British duo have shared the title track on their SoundCloud for all to hear. "Love Taking Over" is a unique track that exquisitely meshes the sounds of both traditional house and techno to create a working hybrid. If you want to hear this creative blend of music, you'll have to catch Dusky on their fall tour which includes 30+ tour dates that will be reaching key cities in the US, Europe, Australia, and New Zealand (Extended 4 hour sets included). You can sign up for Next-Step Advance tickets on the duo's website, but will have to wait til June 16 for pre-sale tickets and venue announcements to be available. Until then, keep an eye out for Dusky and the new releases on their label 17 Steps and make sure to take a listen to their new track "Love Taking Over" below.