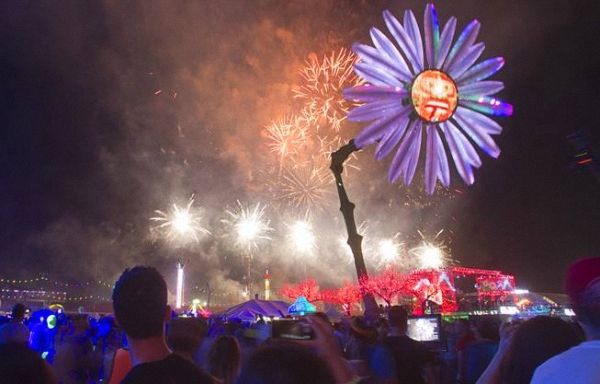 As Headliners are suffering from the struggle of acclimating back into the real world post EDC Las Vegas 2014, statistics are beginning to roll in that begins to paint a fuller picture of what was for many attendees, a life changing experience. In what was often a breathtaking and absolutely mind-blowing escape from reality under the Electric Sky with roughly a total of 402,000 fellow family members, when taken in context with the sheer amount of people present…the statistics are a fairly impressive fact sheet. But first the most unfortunate of the numbers, which was a second reported death according to local Las Vegas news sources.
Although not confirmed as a direct link to EDC, the Las Vegas Sun reports that the Clark County Coroner is currently autopsying 25 year-old Anthony Anaya after the local fire department arrived at the Vdara Hotel in response to a call in regards to an unconscious male at 9:52 pm local time on Saturday night. However, a question that deserves to be raised is this: if there's a direct connection – why was said male at his hotel room while EDC was in full swing? This news follows on the heels of the prior news about 24 year-old Montgomery Tsang's death the opening night of EDC, at which Mr. Tsang was actually in attendance. As has been noted, however, Mr. Tsang's incredibly saddening death was due to a pre-existing condition, and not related to any illicit drug and/or alcohol consumption.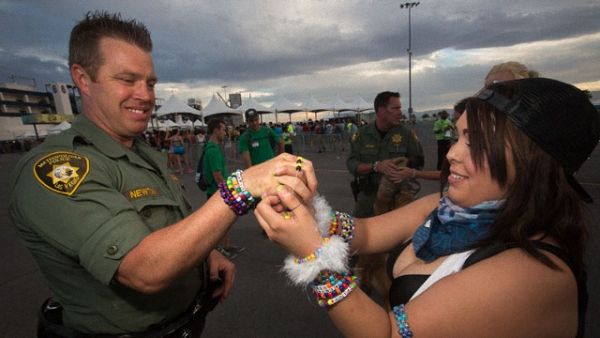 Local Fox News affiliate Fox 5 Vegas has just released a statistical breakdown of the entire weekend as well according to local Metro Police numbers, and when taken in context with the sheer amount of people in attendance at the event this year, the numbers really aren't bad at all. Also, keep in mind that in Nevada, drugs are cracked down on very aggressively, with instantaneous arrest upon sight of any substance that is not alcohol (which has been posited that this over-bearing response could possibly be due to Vegas' stake in the alcohol game and revelers consumption of it specifically). The most awe-inspiring stat: Attendees each night: about 134,000. That is roughly 402,000 Headliners over the course of the 3-night festival. Pretty massive scope, you have to admit. The rest of the numbers in reference to reported citations and arrests during the entire festival are:
Misdemeanor citations – 27
Traffic citations – 8
Misdemeanor arrests – 21
Felony arrests, all narcotics-related – 73
DUI, alcohol arrests – 5
Traffic accidents -12
Medical calls – 794
Transports to hospital – 25
Ejections – 136
Attendees each night – about 134,000
Many will choose to focus of the numbers and argue that none of these numbers should have occurred, and that EDC is a cesspool of debauchery. But, imagine taking a sample size of 402,000 bar/club-goers over the course of a weekend. The drug statistics would possibly be skewed in favor of the bars, however, instances like misdemeanor citations/arrests, traffic tickets, DUI's and traffic accidents would most likely weigh in EDC's favor. Additionally, instances like medical calls, hospital visits and ejections could very well be comparable as well…but mainstream news sources will never point that perspective possibility out.
Until next year everyone, we hope you enjoyed your escape from reality underneath the Electric Sky last weekend. If you are suffering withdrawal or from residual FOMO, no need to worry…make sure to check out EDMTunes' coverage of many of the live sets from the weekend HERE and on Soundcloud.
Photo Credits: Steve Marcus & Curious Josh