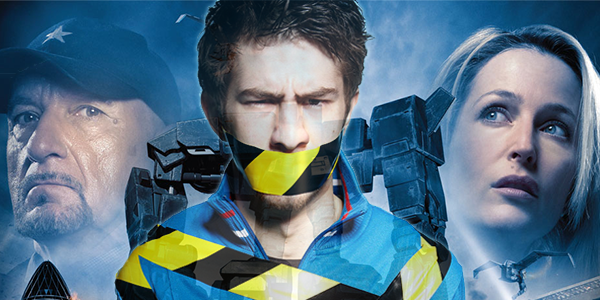 The sci-fi blockbuster 'Robot Overlords' is a thriller budgeted at $21 million and is expected to make its cinematic debut in 2015. Jon Wright, the director of the film, and Piers Tempest, the producer of the film, decided to commission the talented composer and producer Mat Zo to provide the electronic-oriented soundtrack for the futuristic film. The UK producer has a new track titled "Robots Never Lie" to be heard in the upcoming British film starring actors Sir Ben Kingsley and Gillian Anderson.

Fans can expect some old school Mat Zo style with this new track, a la 'MRSA', his early Hospital Records drum 'n bass alias. "I asked if I could have some samples and soundbites from the movie to get some ideas, and there was this great bit of speech with, 'Your heart is beating at 174 times per minute', so I knew it had to be 174 BPM drum 'n bass," Mat said, although we still haven't heard any previews yet.
Having wanted to work on a movie soundtrack for a long time, Mr. Zo stated that producing the track "turned out to be one of the hardest projects I've ever done, but I'm really proud of it." Others involved in the process seem to be just as proud. Nick Stevenson, the film's Music Consultant, couldn't help but gush. "Being as respected in drum 'n' bass and trance is a feat I'm not sure any other producers can match. Getting a specially made track from Mat is a real coup for Robot Overlords and I can't wait to hear 'Robots Never Lie' on a cinema sized sound-system." Neither can we!