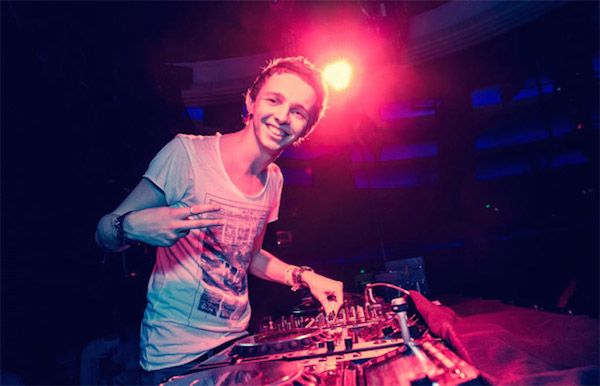 EDC Las Vegas 2014 has passed and a great many of us have returned home to our standard lives, struggling to readjust to normalcy and wrestling with the constant instant-nostalgia. For the most part, we're going to take a week or so to recoup, relax, and actually get a normal night's sleep . There are those, however, that aren't taking a break and will press on, working non-stop because they've got big plans to fulfill. One of those people is the 24 year-old trance producer known to the world as Arty.
Arty's been with the dance music community since 2009, crafting landmark tunes like "Bliss" and "Zara", collaborating with the likes of Paul van Dyk, Armin van Buuren, Nadia Ali and Mat Zo (Mozart anyone?). The young pioneer has also worked with a variety of stand-out labels like Enhanced Music, Anjunabeats and Armind. Needless to say, Arty has quickly become an integral player in the dance world and made some pretty big waves with his music.
While Arty has been making waves with his sound, Insomniac has been making waves with great business. Founder/CEO Pasquale Rotella has built up a company, brand, and reputation that many set as the benchmark for what a promotion group should be; EDC has been a continual mass-success, bringing music lovers together "under the electric sky"since 1997, and there's no sign of stopping now. Earlier this year, they made a substantial move by partnering up with Interscope Records to form Insomniac Records. Pasquale and Insomniac are known for the heavy focus on community and togetherness, and this is very likely to carry on into the language and vibe of their music label. So who have they chosen as the first signee? Well none other than the young man behind the "Together We Are" radio show: Arty. And he's going into with complete confidence and big plans.
"They (Insomniac) are great people. They are very professional. Pasquale is an amazing promoter and Interscope Records is a well-known established label who've released similar stuff…
…they know exactly what they're doing and I believe these guys. When you have two companies working together, like an Insomniac and Interscope, and two companies that share an experience that got them here over the last couple years…they will share all that experience that they've gathered since they started to work together." 
Arty has experience working with Interscope, after remixing Zedd's "Spectrum" in 2012, and has obviously had plenty of contact with the Insomniac team since this is his 3rd year playing EDC. There's no better way to fuel the creative process than to surround yourself with people you believe in and people you feel are driving down the same road as you; with the new music he's trying to create, there's few better scenarios he could be in. Arty's remix of "Hey Now" serves as the perfect indicator of what's to come from his forthcoming album.
"I really like the original song. Not like I really like it. I love it. That was my first song from 2013, and you can't really screw up with that kind of stuff. If you're doing a remix you know what you should do. It's like…if you're doing a remix you have to do better than the original."
When asked to elaborate on the inspiration behind this remix, and what style we can expect from him as the first signee to Insomniac Records, he wanted to make it very clear there would be a certain soul to his music but wants to make it clear that he's not returning to older sounds:
"It's really a soul album. It's a lot of soul songs. It's a lot of soul flavor, but as well as cool indie songs too and some of my older stuff. Not older stuff that I've produced before but just like an older flavor of my sound, just with a new twist. It's pretty exiting.

I'm not going back to an older sound. What I'm trying to say is that I keep "my" sound on the album but I'm taking it to a different level, because now it's more about the songs than about the tracks…"
Here's where his experience working with all this big names and labels comes into play. Actually. Here's where experience in general comes into its role in big way, and this is something younger producers may want to key in on.
"…when I've been in the studio with all these great song writers, I think that you can put way more sounds into a song than to just like try and say something with a track without no words. Words are pretty strong. You can put a lot of things in words, a lot of different sounds, and you can make people feel different feelings. Which is great. That's what we're trying to do with this album, and what I was trying to do personally: to make people think about different life situations, different feelings, different vibe, different mood and to take them to the journey from beginning to end."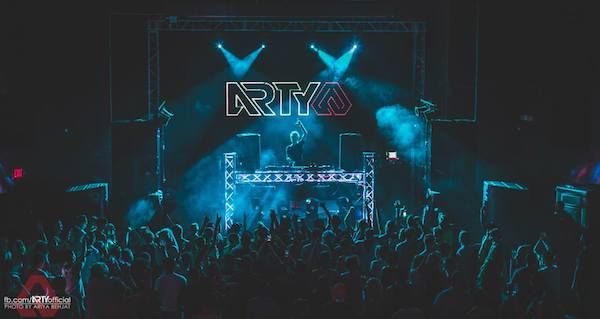 Perhaps not everyone will come to the same conclusion that he has, that lyrics can add strength to a track that pure-instrumentals don't always have, but that's only the surface level of this statement. What's so important about this is the experience gained from working with others and from developing a network of like-minded people. Arty's sound has done a great many things, and staying stagnant is not one of them; over time he's grown his work platform and taken the influences from it to create the basic idea that this new album is to be built around. Too often are new producers looking to create a catchy riff or "signature sound" without a meaning or purpose behind it (and even worse, may be going it alone).
Music is so intriguing and down-right lovable partly because of the community it creates and the bonds developed through it. That communal feeling will never (…most likely) be created by a killer drop. It has to have meaning behind it, or something we can all gravitate to. In this case, Arty's driving goal behind this new music is get people to look at things differently and to take them on a journey (emphasis on "them" and not any one person). Like Pasquale making all of us "headliners" at this festivals, Arty includes his fans in the process:
"I was able to test my new songs from the album, and am really happy with the result. Obviously the experience, when you're playing sounds for the audience that they do not know yet, gives you a kind of feeling where the song(s) can go to and what should be tweaked and what part they do not like or what part they really like. It's definitely great for your music to go through these live sets, really intimate shows and some of the big festivals, to see how people react to that."
So really what better paring is there then? Two companies built on a reputation for creating a tight-knit passionate community, that aim to provide a platform for both fans and artists to excel and grow, with an artist that aims to bring people together through new soulful music, sounds like a match made in heaven.
Saying we're excited for this new album and what's to come from his work with Insomniac is an understatement. There's a great deal of potential here, and we've got no doubts that it will all be realized. If you missed his set at EDC, or EDC in general, stream it below and dive deep into an undoubtedly communal soul experience (and a lil rage to boot).