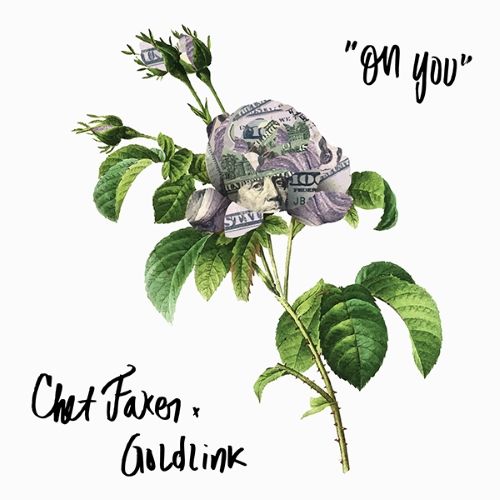 Chet Faker x GoldLink– On You
 Label: Adidas Originals / Yours Truly | Release Date: July 14, 2014

Adidas Originals & Yours Truly bring yet another collaboration through their "Songs From Scratch" campaign, a series devoted to curating collaborations between "artists whose crafts and passion inspire action". This time around they bring together Australian electronica artist, Chet Faker, and US emcee, GoldLink. The track itself, On You (whose entire creative process is detailed in full over at #songsfromscratch) is a mellow, laidback piece of electronica that lets the vocals take center stage – that is, until the piano bridge near the backend of this track. Chet takes this one to church, bringing in these lush piano melodies that cascade over the thudding beat. GoldLink fulfills his role as priest of this chapel, rhyming a rather charming story about a "girl who you want to spend everything on".

Be sure to check out this collaboration and others from the Songs From Scratch series, which featured the likes of Chance The Rapper, Lunice, Shlomo, Chuck Strangers, DJ Dahi, Joey Bada$$, and many more.