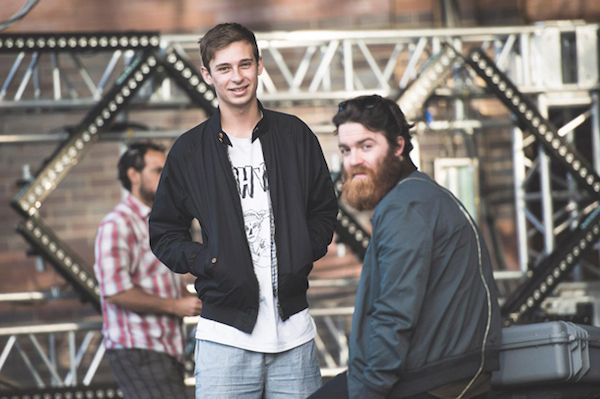 Well here's something we bet you weren't expecting. Actually nobody was really expecting this. Flume dropped a remix (or re-work) of Chet Faker's latest single Gold on iTunes last week. This is the second notable remix he's released this year, the last one being his remix of Lorde's "Tennis Court" that made pretty much everyone in a 100 yard radius get hot n' steamy. With the Lorde mix though, it was teased out to us while we had to sit and wait for it; this gem was released completely unannounced. Very sneaky guys, very sneaky.
To be extra sly about things, it's initially was only previewable through an  iTunes preview. Now though, it's been uploaded to YouTube and Soundcloud. Flume's taken Faker's vocals and created a filtered loop that ebbs and flows throughout the track alongside some light white noise and quick beat pad work. It's everything you'd expect from a Flume production: smooth, crisp, and undeniably sexy. 
Flume and Faker working together is less of a surprise though. The two Aussie artists have worked together in the past, teaming up to produce their Lockjaw EP, which included the eery and soulful "Drop the Game". The two are both signed to Future Classic so it wouldn't be a huge surprise to see more collabs from them going forward, something we look forward to watching play out.
In the meantime, if you want a chance to see him perform live (and possibly drop this wonderful re-work) then you're in luck. We've got 4 tickets to his sold out show in Orange county this weekend…and we're giving them away. Yep. This July 13th Flume is stopping by Santa Ana, California, and performing at the Observatory and you have a shot at getting in free with 3 of your best mates.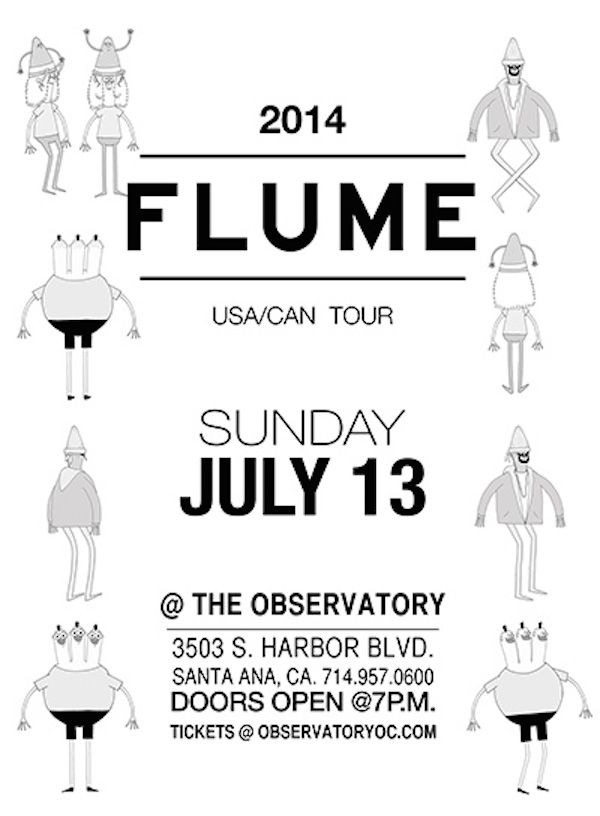 Giveaway not loading? Refresh.