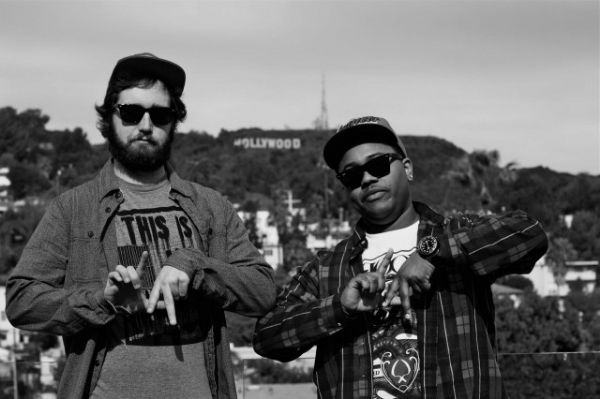 What happens when you mix the high-instensity of trap with the rhymthic bassline that is moombahton? gLAdiator is the outcome, and of these two passionate LA-based producers, there seems to be a whole lot of attention focused on their music. Known for tracks like 'Bitch Slap' and 'Scared Now', the duo highlights on the best of trap by blending hip-hop influences in to big-room sounds. The two have been successful enough to play two EDCs, numerous clubs around the country, and recently earned the right to call Fool's Gold their record label. We caught up with Dan and Ian at our meet and greet within the EDC Superstore where they gave us the 411 on what it's like to play EDC and more.
In 2012, you guys played at the discovery stage and got the chance to break through to another crowd, what do you anticipate for this year as you guys play at the new stage 7.
Ian: I think it was a big opportunity for us doing that. It helped us gain a lot of new fans, especially for people who hadn't really known us before. We now were popping up on people's radar's after that. Since then it's just been a steady 2 years of grinding and working at getting bigger, so now that we're coming back we get the chance to play on a bigger and better stage.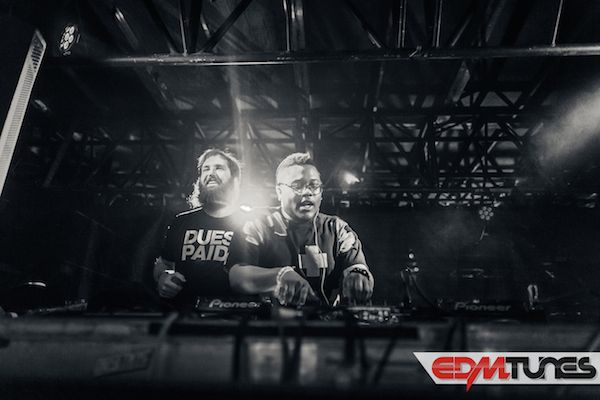 It's definitely nice to see the progression, getting that chance to play at the next level for even a bigger crowd.
Dan: It's nice to feel, see, and live the progression. To see the work we're putting in and the effort get better.

Ian: And I feel like it's a great full-circle moment, because a lot of people have been telling us how excited they are to see us at Stage 7, and that they've seen us at the Discovery Stage. So it does give it that sense of tying altogether the hardwork we've put in, and makes it that much more satisfying.
What is it about EDC that you think makes it different from any other festival.
Dan: I believe it's the premier American dance event. You have these places all over the world, and if you asked what the definition of American Dance Music is than it would be EDC. I think we owe a lot of that to Pasquale who puts together this enormous event, every year, for the last 18 years, and has since then developed the ideal definition for American dance music.

Ian: Just the spectacle of it, especially since it's in Vegas, and probably the size of it really makes it different. Pasquale is always pushing to innovate, and make the experience the best experience ever. It obviously shows through the design, the art installations, dancers, and the performers year after year.
Your home crowd of LA makes for a perfect setting for your music, is there any changes you make when it comes to playing at a festival like EDC compared to a show?
Ian: Definitely, there are certain records we'd play at a club that we won't normally play at a festival, because it might be too big-room for the club. So we'd definitely play more tracks that big, and do a few throwbacks and sing-a-long tracks in to a festival set. So EDC will definitely be a fun set.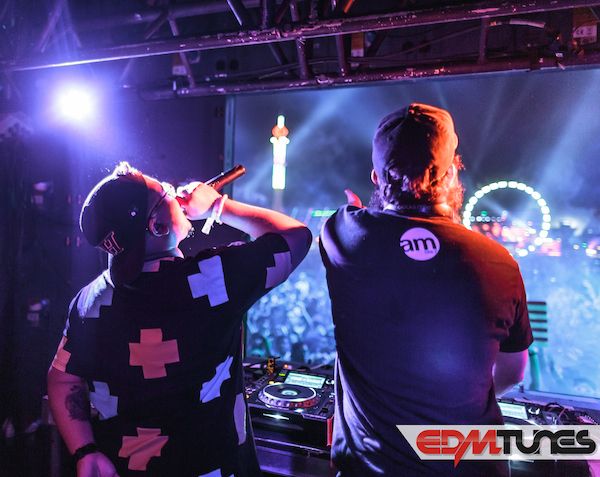 Guys have been putting together mix series for quite some time now, what is the motivation and style you guys are trying to capture with them?
Dan: Consistency. We're both DJs, and we very much like to showcase that when we put together our mixes. It's a nice bit of content for the fans and people to listen to and like. They're meant for those hour-long car rides, or workouts at the gym, you name it. We enjoy putting them out, because they're not that hard, they're fun to do, and it has a consistent flow of stuff to enjoy from us. We try to focus on always having something to give to our fans, and make sure they're always constantly receiving content from us while showcasing our skills as DJs outside of the club.

Ian: Like Dan said, it's an opportunity to showcase music that we might not normally put in our sets. Because we're fans of all types of music, we'll put in music that we wouldn't necessarily play in our sets, but know exactly how to mix it in a way that is eclectic and random like most of our series. So mixes are a great way to show the different kinds of music that we're in to.
Because it is important that most labels don't strip away at the integrity of an artists, what is it like being a part of the Fool's Gold family, and do you think that Fool's Gold provides you guys the best possible outlet to push your music ? 
Ian: When we first got in EDM, A-Trak is still one of our biggest inspirations, so when the opportunity came up we were ecstatic about it. They've been easy to work with, and really make us feel like we're a part of the family from Day 1. From putting us on their Day Off Shows to promoting our music, it's been nice to have that support.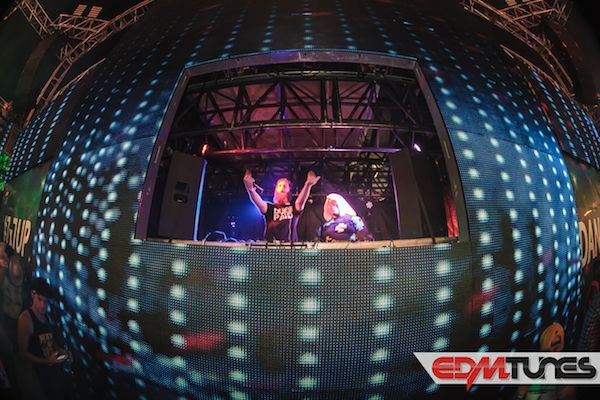 Which one of your tracks off your 'Assembly Line' EP took the longest to produce?
Dan: Before the EP was released, we had a track called 'Coffee Break' that we swapped out for 'Sweat', which took awhile for us to bring about, but the track that took the longest was definitely '230 Feeling'. It's only because we wanted to make a track that had a big-roomy sound while getting some nice chords in the mix, and that process just took awhile.