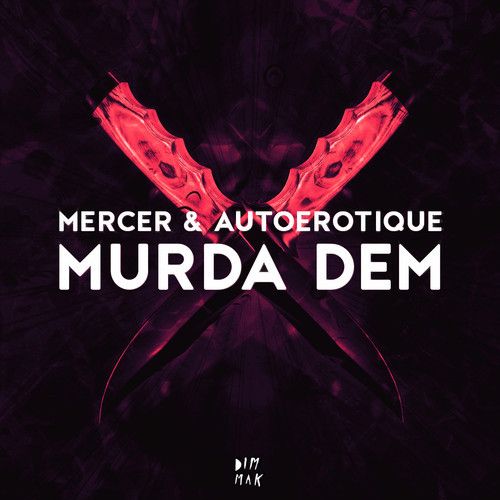 When it comes to the electronic dance music world, there never seems to be a lack of fresh talent when it comes to any specific genre. Whether its tech house, electro house, or anything in between, us as fans continue to receive the best that EDM has to offer on a daily basis.
This past year, two up and coming stars, Mercer and Autoerotique have bursted onto the scene, each with their own major releases that have been played out around the world. Whether it was 'Lunatic', which Mercer co-produced with DJ Snake, or 'Feedback', which Auterotique produced with Steve Aoki and Dimitri Vegas & Like Mike, the tracks seemingly keep getting better. With so much talent between both DJs, the similar styled producers have teamed up on their newest track called 'Murda Dem'. Featuring a uniquely aggressive build into a tribal sounding climax, the track is festival ready to say the least.
With its release date set for July 29th on Dim Mak Records, this epic track is set to do monstrous things. Check out the preview below and watch out for this track on the live feed as the world focuses in on Tomorrowland for the next 2 weekends!