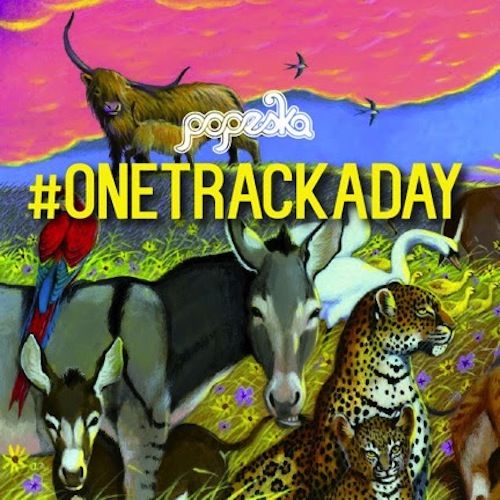 Nowadays, it's not too surprising to see artists giving out free downloads of new tracks here and there. But Atlanta-based producer Popeska is taking that idea to an entirely new level. For the entire month of July, he'll be releasing an original track for free download every single day, a concept intuitively titled #OneTrackADay, and something we've never seen before.
The idea comes at a time when Popeska is really starting to hit his stride, recently the first ever signee to the Kindergarten Recordings label headed by Wolfgang Gartner. Fresh off the release of the highly danceable "We Are The Computers", a collaboration with that label head that was also a free download, Popeska has explained his motivations behind this unique idea to simply be that he wants more fans to hear the music:
"But above all, I want to give something to my fans. The support I get is absolutely AMAZING, and I hope to support my fans back with some of the most genuine music I've made. And lots of it."
And, even though he'll be releasing the equivalent of three albums of music in one month, for free, he seems to have no concern that the well will run dry. To the contrary, he's taking this opportunity to hint at a forthcoming album, which will likely include some of the July releases in addition to new, never-before-heard originals. In a time when it's not easy for budding producers to cash in like the superstars, it's especially cool to see an artist who so genuinely wants his fans to get to experience his music. Support the cause by following Popeska on SoundCloud so you can start raking in the free downloads, and check out the first few releases from the month above.