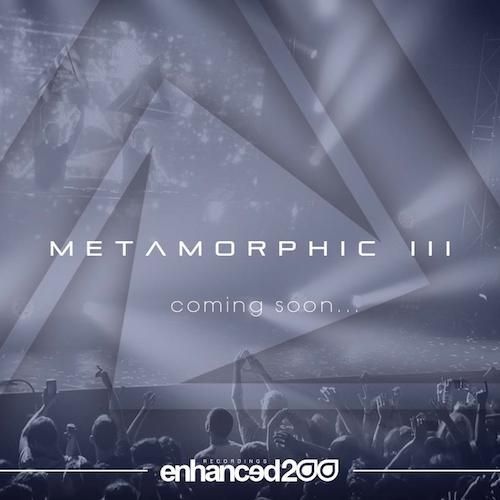 Few artists and producers alike have seen the success that Tritonal has seen within the past year. Coming off the huge success of their Metamorphic II EP, the Texas duo continued their hot streak by releasing their collaboration with Paris Blohm "Colors" to wide acclaim, and celebrating their 50th episode of Tritonia in Los Angeles back in May. Now, the duo made up of Dave Reed and Chad Cisneros, is back to make some noise once again with the recent release date announcement and official preview to their highly anticipated Metamorphic III EP. As the third and final chapter of their Metamorphic Trilogy, Metamorphic III is set to blow up just as much, if not more than the last two EPs and seal this series up. The new EP, just like the previous two, is set to feature three new tracks which include the melodically electro sounding "Satellite" featuring the vocals of Jonathan Mendelsohn, the euphoric "Anchor," and finally the down-tempo and dark collaboration with Mr.Fijiwiji "Seraphic" to conclude the trilogy. All three of the tracks can be heard in the official preview above so make sure to take a listen.
On talking about the Metamorphic III EP, Tritonal shared a Facebook post talking about their journey as Tritonal, from the first Metamorphic Ep to this last one and all that they have encountered along the way. Working well over a year on this EP, the duo said that "we knew that we had to nail this final chapter, and well we think we have." Tritonal closed out with a "thank you" to their fans, thanking them for their constant support and helping them live out their dream.
The Metamorphic III EP is set to be the 200th release on Enhanced Recordings and will be available on September 15. Singles from the EP will be released earlier with "Satellite" becoming available on August 4th and "Anchor" on September 1st, both through Beatport. "Sepharic" will be released along with the full EP on the September 15 date. This one is going to be big and if you don't want to take my word for it, check the preview out above and find out for yourself. Catch Chad and Dave at Electric Zoo on August 29th, where you'll surely be catching wind of this EP.