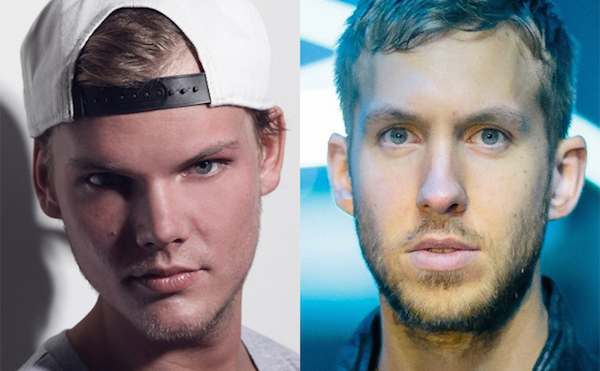 The young adults have spoken and
Calvin Harris
and
Avicii
are who they see fit to win the EDM awards at last night's annual
Teen Choice Awards
. Already having tremendous years, these two producers were honored with "Choice Electronic Dance Music (EDM) Artist" for Harris and "Choice EDM Song" for Avicii's 'Wake Me Up." This show is fittingly geared towards the younger demographic and allows anybody to go online and cast his or her vote. Of course, these two winners should not come as a surprise. Avicii has obtained numerous awards for this track, and Harris made 2013 his year with hit after hit. Obviously, their success has really stuck with the middle school – high school demographic of the U.S…who could have predicted that.
Without delving too deep into exactly what Harris and Avicii have done to make their marks on the EDM genre, their groundbreaking ways on taking electronic dance music onto a whole other level has not gone unnoticed. Avicii's True album was a bona fide hit, as well as Harris' 18 Months. Already smashing records with Harris' "Summer" and Avicii's well-received collaboration with Coldplay on "Sky Full of Stars", these two cannot be stopped. To measure the impact of "Wake Me Up", it helps to remember that it debuted at Ultra in 2013, and is still regarded as a top track by the audience.

As the two continue 2014 with their success and this may seem like just another award won, it is so much more than that. These two artists' music have the radio waves to thank for a lot of their success, and the listeners are the ones voting. Both Mr. Harris and Avicii were the only ones added to Forbes' annual "World's Most Powerful Celebrities" list.