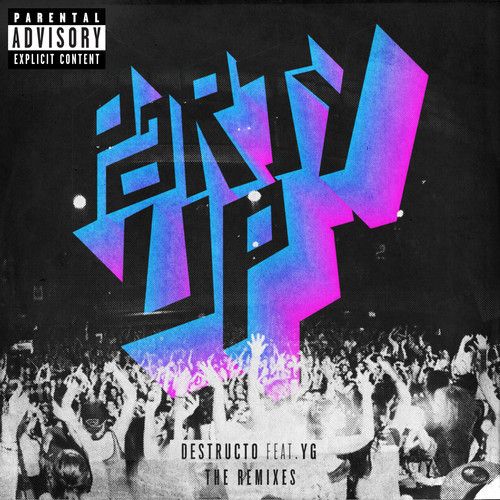 Destructo – Party Up feat. YG (GTA Remix) 
 Label: Interscope | Release Date: September 9th, 2014
Unless you live under a rock, you should know by now that HARD has announced a ridiculous lineup for their annual Day of the Dead festival. It wouldn't be a true HARD event without a performance from CEO Gary Richards, so its only fitting that Destructo will have some new material to work with just in time for the massive Halloween spectacular. The industry heavyweight has called upon the likes of Thee Cool Cats and Earstrip & Torha to put their spins on "Party Up", but our favorite has to be the genre-defying remix from fellow DOTD performers GTA. Their remix of the G-House anthem proves that they are some of the most innovative producers in the game and in case you are still on the fence, give their latest free download, "Cake", a listen. Destructo revealed in a Facebook post that there are more tunes still to come, so be sure to keep your eyes peeled to see who else will be featured on the Remix EP.