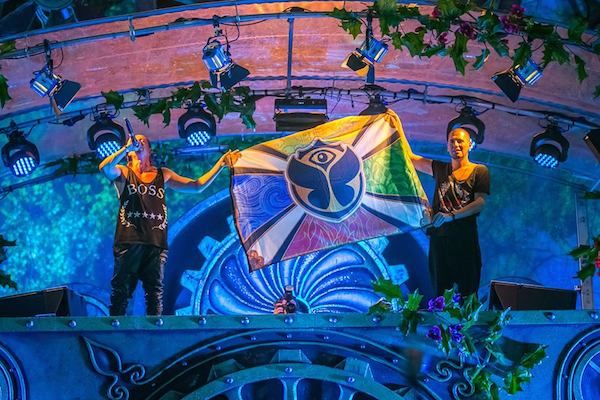 It was a little over two years ago when the electronic dance music community was introduced to the chart topping track 'Mammoth', created by none other than Dimitri Vegas & Like Mike, and Moguai. Since its release it has become one of the most recognizable and well-known tracks in the scene;  this highly energized track was a staple of Tomorrowland back in 2013 and since that time has been reworked, remixed, and bootlegged by some of the biggest names out there, including Carnage, Dash Berlin, and Coone, just to name a few.
Well with Tomorrowland 2014 recently put down in the record books, the hit track was given a breath of new life on the  MainStage, when the song was revealed to the world with live vocals from Julian Perretta. Using Julian's energetic vocals combined with the punch-packed original track, this classic anthem has been given the tools it needed to make its way around the world again.
Check out the official release below and let us know what you think! Do you like the original or do you prefer the track with the newly added vocals?