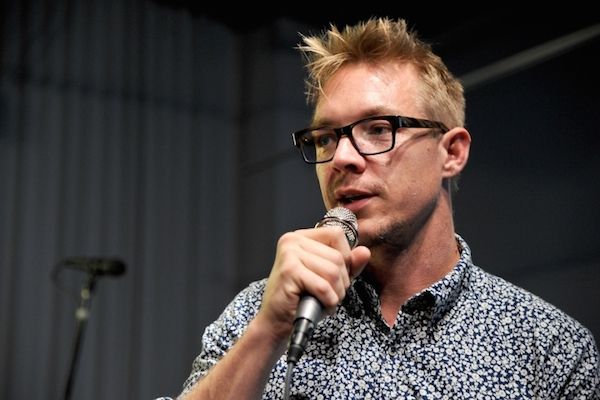 It hasn't even been two weeks since Diplo's Mad Decent Block Parties banned kandi (among several other things), and it's caused quite the commotion. The recent stir has revealed an interesting split of opinions for many in the scene, as well as drawn responses from the likes of Pasquale Rotella and EDMSnob.
During Diplo's performance at MDBP Detroit, a fan directed a kandi throw at him on stage, and the Category 6 Pluricane's response was as professional and classy as ever. With all the kandi being shoved in his face lately (quite literally), he could have easily had the fan thrown out or just stop playing, but he handled the situation by telling everyone that they're a community, and that community should give the guy a big PLUR hug.
Diplo has tried to make it clear that he's not against the culture, he's just pro-safety. Whether or not the safety concerns are legitimate is a debate that we're sure won't end quickly, but the goal of bringing everyone together for the music is legitimate and commendable; this is something he's tried to make very clear to fans, through his twitter and in statements, but it doesn't seem to have gotten across to everyone (or maybe people just don't agree.) You can read one of his statements in a Twitter link below, and as always you're more than welcome to share your thoughts in the comments below.
i don't got nothing but love 4 u and your kandi i just want to take steps to make sure everyone is there 100% for the music. not other stuff

— CATEGORY 6 PLURICANE (@diplo) August 7, 2014
Kandi Read: http://t.co/yYTvq9Xf9N

— CATEGORY 6 PLURICANE (@diplo) August 13, 2014