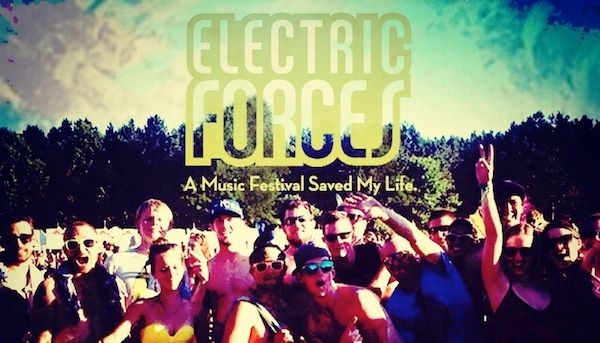 The electronic dance music community has always been one to promote a sense of family and belongingness to anyone and everyone, no matter what race, creed, background, orientation etc. . . Whether it be on the high seas aboard Holy Ship! with the 'Ship Fam', or supporting Electric Family's bracelet program, the electronic music community radiates a sense of love and support not only for the music, but for each other.
At this year's Electric Forest Festival in Rothbury, Michigan, the Electric Forces family was born, thanks to the inspiring stories of wounded warriors, Pat and Tim. After returning from Afghanistan, battered and scarred by the horrors of combat, like many other veterans, Pat and Tim felt lost. However, a visit to Electric Forest in 2012 would turn their live around, changing their lives forever. "Everyone at that festival became my family within a few days, and I can honestly say I think it saved my life", Pat explains.
For the first time this year, Pat, THUMP, and the organizers of Electric Forest teamed up to bring Electric Forces to life. They created a space where our nation's veterans and casual festival-goers alike could visit to record themselves, telling personal stories about how electronic music has impacted their lives. Pat, like the many other members of the Electric Forces crew, feel that they have gained so much from the unique benefits of electronic dance music and the loving community, and it is finally time to give back. Pat explains, "[This music] has allowed me to learn to love life in a really horrible place. . . I feel I have the ability to impress [my] love of life to people, to help others find happiness."
As of late, music has been a crucial component in the treatment process for returning veterans suffering from PTSD (or Post-Traumatic Stress Disorder), which affects anywhere from 11-20% of veterans who served in Iraq or Afghanistan. From 2005-2010, the Department of Veteran Affairs more than doubled the number of music therapists in its clinics. Between that and the amazing role that electronic music and music festivals have played in the healing process for some of our wounded warriors, the future is bright for the Electric Forces family. The founder of the Electric Forces, Lia Holland, also touched on the future of the program saying "I think this is the start of more sharing of stories, and hopefully a larger program that will reach more deeply into festival culture, more deeply into veteran culture, to create something new and something different that helps to heal."
As the electric dance music community continues to be under fire for the deep rooted connection to drug culture that has taken several lives over the past few years, we should look at the benefits that the close-knit family has to offer. Electronic music unifies people. It creates extended families that span the globe, sharing deep connections built on a love for the music, and most of all… each other. It is truly heart-warming when you see programs like Electric Forces come to fruition, which has helped lost souls find their way to happiness; it bodes well for the future of electronic music and the culture as a whole.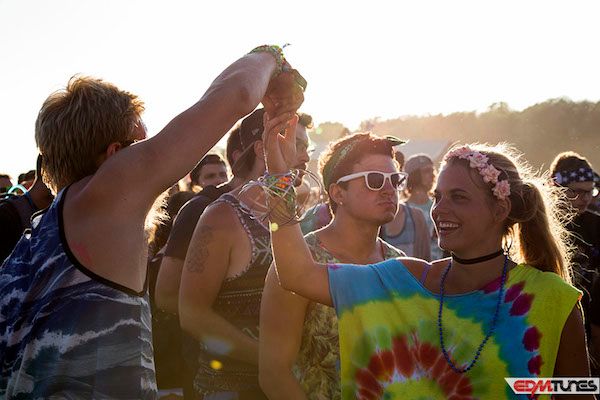 If you want to learn more about Pat and Tim's story, and how Electric Forces came to be, check out the full article on THUMP. Also check out the touching video below that documents the unveiling of Electric Forces at this year's Electric Forest.