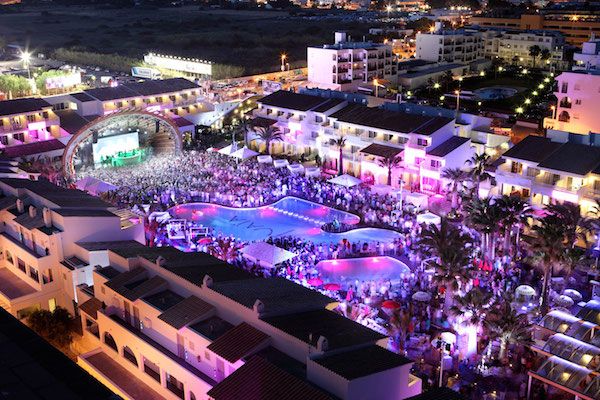 Ibiza has always been the mysterious epicenter of dance music. Maybe you've been there while studying abroad or maybe you just like 'Sounds of Ibiza' playlists, but regardless of your lifestyle within the dance community, you've heard of Ibiza. This White-Island paradise is known for its great clubs, better weather, and for the best music.
But as dance music has grown to where it is now, with DJs becoming the rock stars of our generation, we are starting to see big price tags attached to the iconic name of 'Ibiza'. And this doesn't seem to be sitting too well with some of the industry's biggest names, who have been frequenting the house music mecca since before many of us even discovered Blink 182, are getting a bit fed up with their beloved party-paradise-turned-money machine.
Steve Angello, who is quite a regular to many of Ibiza's hottest clubs, shared his thoughts on the new and old mentalities and cultures of the island. "It was more of a tastemaker, a musical discovery, than it is now. . . Now it is about selling tickets and big names, it has become what it is everywhere else. The mystique of Ibiza isn't there any more."
While some are thrown off by the continuing spikes in prices, Paul Oakenfold admits that the inflation is understandable in a culture that puts DJ's on such a Golden God Pedestal. "If you go and see Manchester United and it is full of stars, and every season you want your club to buy the best players, then you've got to pay the ticket to go and see them."
So what are your thoughts? For those of you who have been to Ibiza, is the experience worth the rising prices of such a paradise? And for those who have never been, is the financial hurtles high enough to deter you from making the trip over?
Maybe no price is to high to see Orlando Bloom take shots at Justin Bieber, but that's just my opinion.
Via BBC Newsbeat