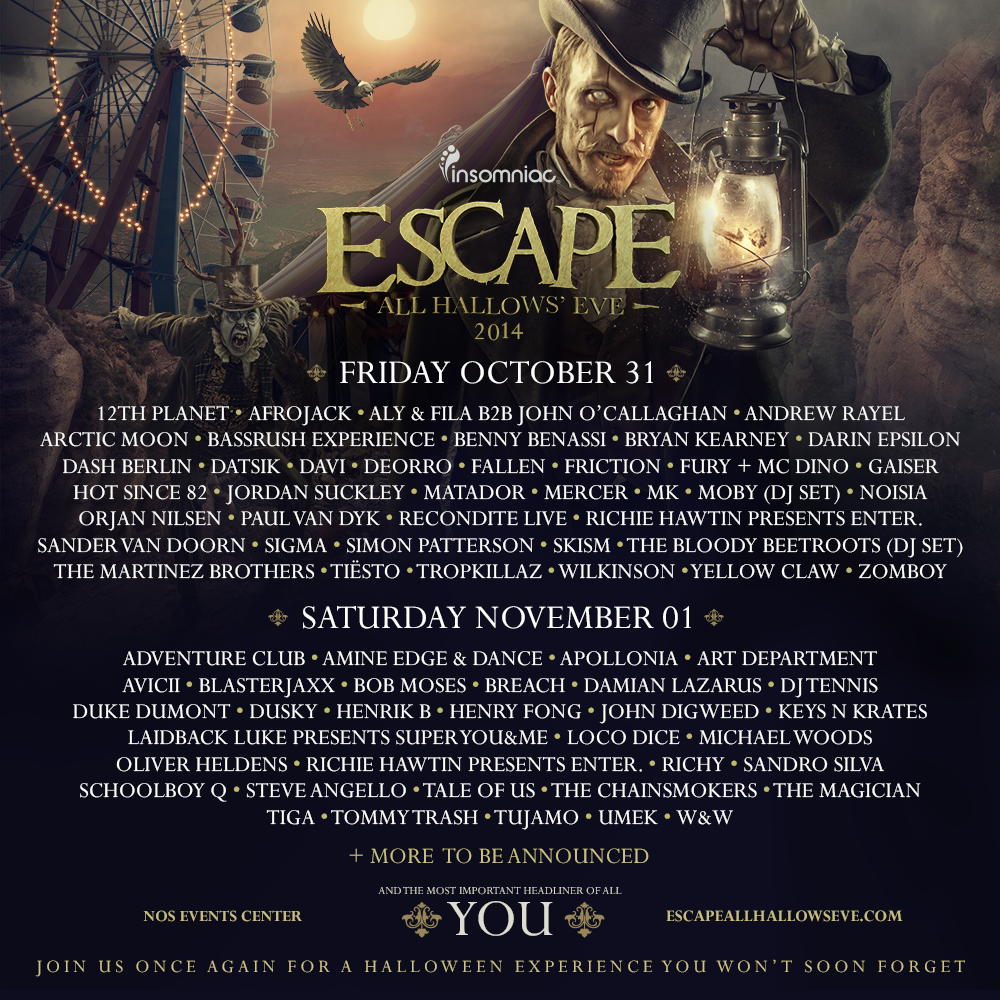 Halloween is gearing up to be a momentous occasion in SoCal. With HARD's announcement of their entire Day of the Dead lineup (yes, the whole thing is up) months before the festival date, Insomniac was left to no choice but to name drop a few headliners from their annual Halloween bash, Escape. (Spoiler alert, you're not the headliner. Sorry.)
The two names? Tiesto and Avicii. Playing Friday, October 31st and Saturday, November 1st , the two EDM titans will be rocking the Insomniac event till 2AM.
Heads up, Headliners. tiesto and avicii will be partying with us until 2am at Escape: All Hallows'… http://t.co/lWBZ4BEu9V

— Pasquale Rotella (@PasqualeRotella) August 28, 2014
Curiously dropping the "From Wonderland" from their "Escape From Wonderland" moniker of past years, the festival is now known simply as "Escape." Escape will be making a jump from the San Manuel Amphitheater to the NOS Events Center this year.
#notatsanmanuel #idolovesanmanuel #changingitupthough — Pasquale Rotella (@PasqualeRotella) August 28, 2014
Tickets are now on sale for Escape, so be sure to keep up with all things Insomniac for more info!