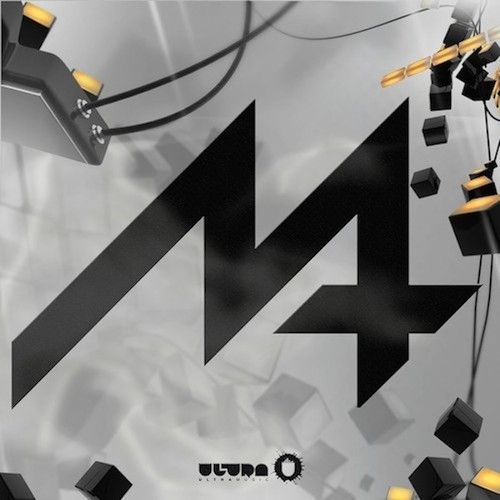 Australian Launchpad guru, M4Sonic is best known for his huge online presence on YouTube, having accumulated over 45 million hits for his expert hands-on video performances. Now, M4Sonic is expanding the reaches of his musical talent with the release of his first original production, the "M4" EP. "M4" contains four headbanging electro-dub influenced tracks, 'Weapon 2.0', 'Virus', 'Chaos' and 'Arcade'. To celebrate his first musical release, M4Sonic dropped a brand new video of a live performance of his track, 'Chaos' using the Novation LaunchPad.
As a stand alone track, 'Chaos' is cohesive and exciting. The adrenaline filled track opens up with a cheerful, electro buildup accompanied by pounding kicks and then comes in heavy with a grimy dubstep drop. The ethereal and dreamlike breaks amidst each menacing drop re-center the track and keep it grounded while the re-appearance of each drop quickly brings the chaos back to the foreground. The appropriately named track is a sure-fire way to get any crowd moving. Aside from the actual quality of the musical production, the most notable aspect about M4Sonic's live performance video of 'Chaos' is that his fingertips control every note and sound being heard without ever using looped samples. When he isn't touching that launchpad, there's absolutely no noise coming from it, adding another dimension to his already impressive performance. He is successfully able to recreate his multi-layered track using only his fingertips, while still maintaining razor sharp precision.
For M4Sonic, "the connection between music production and the live performance aspect of electronic music is really important". He stated that "I feel that in the world of EDM we are accustomed to a standardized performance on CDJ's. But artists like Disclosure, The Glitch Mob, Above & Beyond and Zedd are incorporating live instrumental elements to their shows and I think that this is the 'right' direction for Electronic Music." It is both refreshing and pertinent to see a new artists emerging who provides exciting and innovative avenues for electronic music and the way it is performed live. M4Sonic has a promising path ahead of him thanks to his jaw-dropping command over the Launchpad as well as a solid first EP release. If you are interested in experiencing M4Sonic's impeccable talent outside of his YouTube videos, he is set to take his live show across the US with a debut tour later this year.