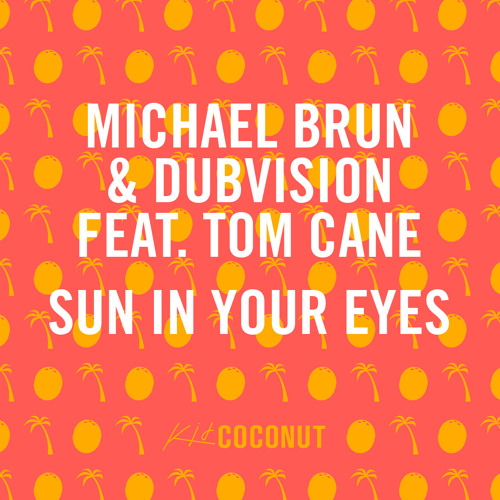 Michael Brun & DubVision ft. Tom Cane – Sun In Your Eyes
Label: Kid Coconut | Release Date: TBA
Michael Brun has had quite the year thus far for 2014. Aside from playing mainstage sets at this year's Ultra Music Festival and Veld Music Festival, as well as closing out the Sahara Tent at Coachella, Brun recently announced the launch of his new label, Kid Coconut, with his monstrous "Zenith" as its first release. With no intention to slow down anytime soon, Brun recently previewed his newest track "Sun In Your Eyes," a collaboration with Dutch duo DubVision and British vocalist Tom Cane. The track is huge, filled with a big infectious melody you would expect from two of the scene's elite progressive house producers. Having Tom Cane (you may recognize his vocals from Eric Prydz's summer hit "Liberate") featured on the track doesn't hurt either as his soothing vocals helps to bring the build of the track to life before the contagious drop. "Sun In Your Eyes" will be the second release on Michael Brun's Kid Coconut label. No word on a release date just yet, but according to Brun's Facebook, it will be released soon. Until then, hold tight and check out the preview below.