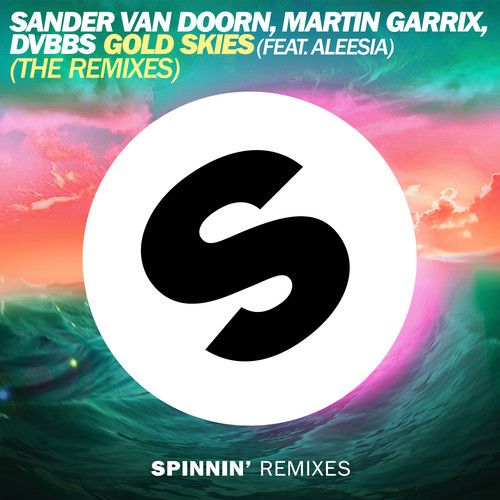 Sander van Doorn, Martin Garrix, DVBBS feat. Aleesia – Gold Skies (DubVision Remix)
Label: Spinnin' Records | Release Date: September 8, 2014
The uber-progressive Gold Skies by the mighty electro-house quad of the Martin Garrix, Sander van Doorn and the DVBBS brothers has taken this summer by storm on the festival circuit. 'Gold Skies' features vocals from Aleesia that can be built around in numerous genres, already receiving the trap treatment from Instant Party! as well as electro reworks from Elephante and the mighty Tiesto. Now, the DubVision brothers have taken 'Gold Skies' and gave it a blend of their own progressive/electro style.
DubVision had to return the favor with this remix after Martin Garrix released his edit of their own Backlash. Danny Howard had the honors of premiering the remix on his BBC Radio show yesterday, which is set to be released on Spinnin' Records on September 8th. The original mix does a fantastic job building up into Aleesia's vocals, which are instantly memorable and will have you singing automatically. DubVision similarly builds into the vocals, but rather than keeping the focus there, the Dutch duo keeps them short, transitioning into a more dance oriented drop than the original.
DubVision nailed it with this one; take one listen, then maybe a couple more. This effort certainly ranks high in the vast pool of remixes available for this mega-hit.