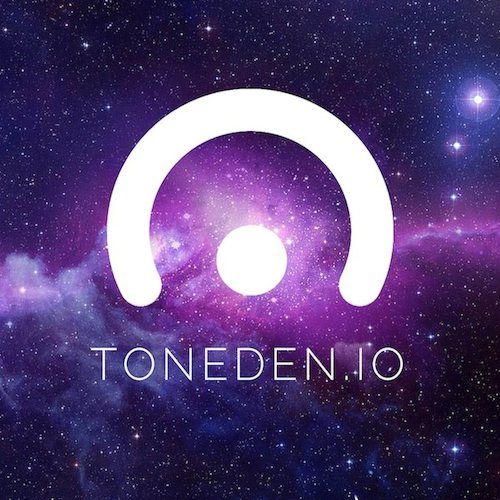 ToneDen is a new social media platform for musicians that gathers content from an artist's Facebook, Twitter and Soundcloud pages and conveniently displays it onto one easy to navigate profile. An artist can create a ToneDen profile by registering with their Soundcloud login, and once a member, an artist is able to create a personalized and uniquely designed profile page for all of their musical content. When an artist connects to ToneDen, all content that gets uploaded to their Facebook, Twitter and Soundcloud pages automatically gets updated to their ToneDen page. An artist's ToneDen profile is not just another form of social media, but rather, a central hub for a musician's content that not only gives an accurate snapshot of an artist, but also effectively displays and shares all of an artist's music with others in one convenient place. It eliminates the headache of having to travel through various forms of social media to experience different aspects of one's favorite musicians; fans can finally enjoy their favorite artists without needing to visit more than one website.
Another innovative feature of the site is that whenever an artist gains a new follower through their ToneDen page, a new follower is automatically added to their Soundcloud as well, further bridging the gap between an artist's various social media pages. Aside from being a collection of musical media, an artist's profile also allows them to post status updates, share tracks, videos and upcoming events to their profile using one's feed, making the website a medium for music sharing, promotion and socializing. Not only can an artist post various types of media through their feed, but every post that is made reaches 100% of an artist's followers. A musician's feed is also updated with posts from other producers in order to easily discover new music and artists. Essentially, ToneDen takes the best parts about the social aspects of Facebook and mixes it with the ease of a Soundcloud feed to create an optimal music sharing and discovering experience.
Aside from acting as an online portfolio that aggregates all of a musician's body of work into one place, ToneDen also works as a useful business tool for artists by coming equipped with an analytics dashboard, as well as providing the means to creating professional websites and sleek press kits. The analytics dashboard presents statistics that shows an artist's daily, weekly and monthly growth across multiple streams as well as displays an artist's number of Facebook likes, Twitter followers, Youtube subscribers and Soundcloud followers. The dashboard also displays statistics about how fans interact with a musician's content and where they are located across the world. These features bring light to the areas that may need improvement or more attention, while allowing the artist to also acknowledge their progress overtime. The One Sheet feature on ToneDen is a press release generator for an artist's music and is a simple way for blogs, record labels, talent buyers, and artist managers to get a sense of one's musical style and personality in a convenient and aesthetically pleasing way.