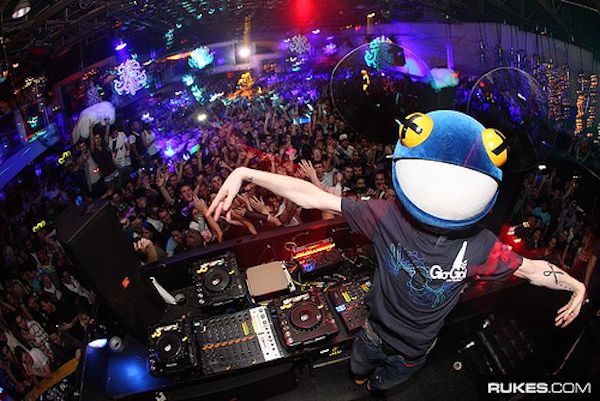 Back in 2009, Deadmau5 got his hands on a classic Calvin Harris tune, and concocted a rolling chord progression that made for a great remix. Now flash forward to late last June, and RnB star Trey Songz releases a tune, with the help of Nicki Minaj, titled 'Touchin, Lovin' with a strikingly similar chord progression. So similar in fact, that Joel took to his favorite social media outlet to vent his habitual frustrations.
… @TreySongz https://t.co/d9C6NjFosi … really dude? like… why?

— deadmau5 (@deadmau5) August 18, 2014
why can't these fucking pop acts just rip off Sandstorm or something? — deadmau5 (@deadmau5) August 18, 2014
Joel then reached out to Calvin Harris to further express his annoyance at the blatant infringement, but Harris did not seem nearly as concerned.
@deadmau5 don't be mad dude it was 2009 and now we've moved on to great new things! Everything we've done since then…a lot of time passed

— Calvin Harris (@CalvinHarris) August 18, 2014
With such a unique set of chords, Trey Songz will be hard pressed to defend his instrumental against Deadmau5's mix. Below is Joel's remix from which you can compare against Trey Songz' latest release from the above tweet, and make the comparison for yourself.
Let us know what you think of this apparent copyright infringement in the comments below, and tell us how similar the two tracks sound to you.
Photo Credit: Rukes