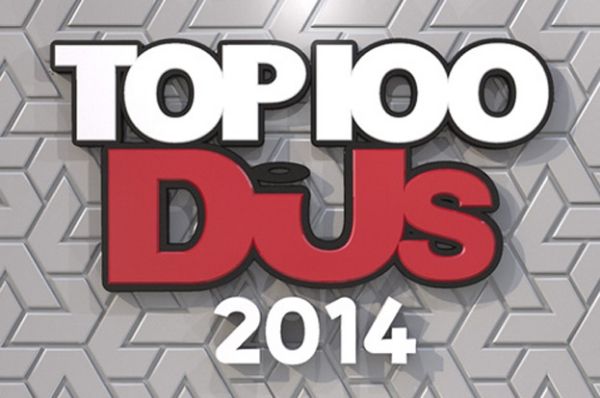 Cracking into the DJ Mag Top 100 is a major accomplishment for any electronic dance artist and can bring along several opportunities such as collaborations and international tours with top-tier artists. Despite its controversy for being a popularity contest and the ongoing debate of who really deserves to be on the list, it is a career milestone that every DJ would put on their resume if they were to be a part of this elite club.
Here at EDMTunes, it is a pleasure to support talented artists and see them grow on a daily basis. Below is our list of ten DJs (in no particular order) who we are expecting to be making their DJ Mag Top 100 debut this year.
1) Disclosure
Although 'Latch' came out about two year ago, it is only as of this past year where every mother, daughter, father and son now belt out to the sexy tune that features Sam Smith's impeccable pipes. They've remixed Usher and Pharell, while getting you hooked on their originals 'When A Fire Starts To Burn' and 'White Noise'. With a fresh house sound that they are quickly bringing into mainstream territory, we would not be surprised if Disclosure became a household name.
2) The Chainsmokers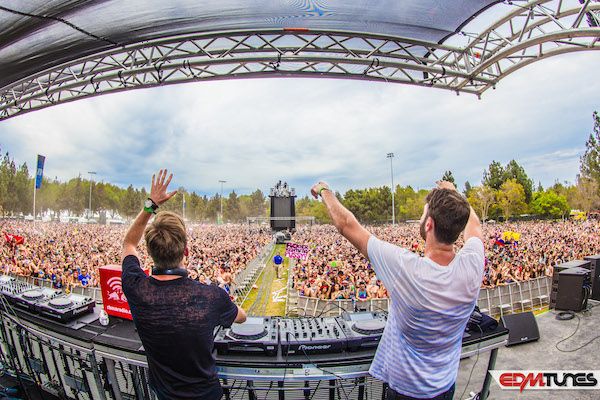 This goofy production duo are actually some of the most humble guys we know. Spearheading the indie progressive house sound, it is rather ironic that their claim to fame is the one song they made as a joke, '#SELFIE'. Regardless, they know have established an enormous platform and have a sweet publishing deal with Sony as well. The Chainsmokers are charming, kind, and most importantly, talented.
3) 3LAU
In the past year, 3LAU has done what many people did not think he could do: transition from being a college mashup DJ into a respected artist who releases full-fledged and successful original productions. Working with some of the industry's top talent including Dash Berlin and Botnek, 3LAU is at a very exciting point in his life. With an excellent progressive house sound destined for the main stage crowds, 3LAU deserves a spot on the top 100 list.
The amount of musical talent that brews in the Netherlands is simply incredibly. Sick Individuals have grabbed the past year by the horns and done everything in their power to work with the best and release music that most definitely meets superb expectations. They've collaborated with Armin van Buuren, cranked out an official remix for Avicii, and flipped a Flo Rida track into an energized electro house anthem.
5) DVBBS
The rowdy and raunchy brotherly duo DVBBS have caused quite the storm in the past year, literally. 'Tsunami' truly acted as a catalyst for the big room movement that is still dominating the Beatport charts today. They've signed releases to Spinnin' Records and Musical Freedom, in addition to collaborating with Dimitri Vegas & Like Mike on one of the most popular festival records to bump, 'Stampede'. Oh.. did we mention that their hit collaboration with Martin Garrix and Sander van Doorn on 'Gold Skies' has been playing at almost every gig throughout the world for the past several months?
6) Adventure Club
Fans of this stellar Canadian duo remain so loyal because of their consistent releases of mind-blowing music, sprinkled with their awesome personalities. Their remix of 'Yuna' by Lullabies remains a very relevant song today and melts the hearts of both old and new fans of Adventure Club. Their hour-long mix series 'Anonymous Superheroes' has garnered a ton of popularity and given the infrequency of the series, each one is greatly embraced and coveted.
7) Oliver Heldens
Oliver Heldens has had a strong 2014 so far and with his Musical Freedom smash hit 'Gecko', alongside 'Koala' on Spinnin' Records, he continues to bring future house to the forefront of the dance music industry. Known for his catchy hooks and impressive dance moves, Mr. Heldens has made himself a strong contender for 2014.

8) Audien
I'm relatively surprised there haven't been any investigations as to whether Audien is a machine or not. This young artist has released some of the hottest records in the past year including 'Circles', his remix of 'Pompeii' by Bastille (most played tune at EDC LV 2014), and 'Serotonin' featuring Matthew Koma. Only a select few artists have been given the opportunity to work with arguably the most popular and talented dance male vocalist, Matthew Koma. Besides Audien, Matthew Koma has worked with Zedd on a handful of projects.
9) Henry Fong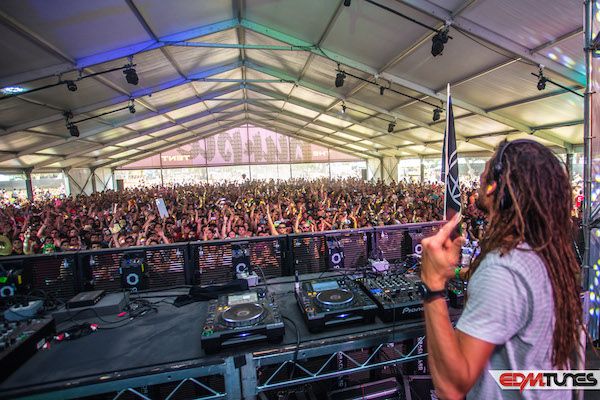 If Mr. Fong's dreads aren't enough to give him VIP entrance into the top 100, then his music and festival resume should be enough to back him up. He's performed at Electric Zoo, Hard Summer, EDC Vegas and Ultra Miami. With releases on Musical Freedom, Doorn, Ultra, Henry Fong has powered through this year like a viking slayer. Power on Fong, power on.
10) Jack Eye Jones
If you've ever stepped onto the wonderful dance paradise island that is Ibiza, you are most likely familiar with the name Jack Eye Jones. The man is a monster in the best way possible. Although he may be a long shot for the top 100 list this year, keep this guy on your radar as it is simply a matter of time before he explodes in popularity. If Ibiza is too far of a trek for you? Catch him in the states on his US tour.

We'll end it on this note …