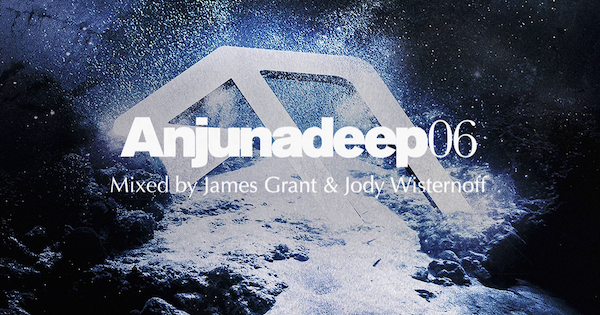 Today, Anjuna-addicts and deep house connoisseurs around the world have only one thing on their mind: Anjunadeep 06.  The compilation has been teased and celebrated for months now, and it's finally in the hands (or ears) of fans around the world, or at least a portion of the waking world. The compilation hasn't even been out for 24 hours yet, so there are plenty of folks out there who've got quite the nice treat to wake up to.
The Anjundeep compilation series takes after it's Anjunabeats comp' sibiling, and is no stranger to the top spot on music charts. We were expecting this to eventually take a #1 spot again, especially given its all-star cast that includes: Lane 8, Dusky, 16 Bit Lolitas, Jody Wisternoff and more. Well we didn't have to wait long; not even a full day into its release, Anjunadeep 06 has perched itself atop iTunes' Dance Chart, and is in the company of Deadmau5's while (1<2), Calvin Harris' 18 Months, Avicii's  True (happy birthday by the way man) and Skrillex's massively successful Recess. A congrats to James Grant and Jody Wisternoff is certainly in-order; well done guys, we can't wait to dig into it and get a review up.
With the release of Anjunadeep 06 and its already apparent success, it's worth peaking back several years to see just how far the label (and its compilation has come). Anjunadeep 01 was unleashed upon the world in February of 2009, and listed some artists you may have heard of: Mat Zo, PROFF and this little act by the name of Oceanlab. Since then the Anjunabeats sub-label has sought out the latest in new deep talent, and has helped bring a number of acts into the limelight. Each volume is produced by two producers, and each are given the task of compiling one of the 2 CDs (since this is always a 2 disc compilation.) Above & Beyond got things rolling with 01, Jaytech and James Grant handled 02-04, and Wisternoff joined Grant for 05 and 06.
This release is the first time both selected producers worked together on both discs. Now this might seem like a little detail (it's not like we thought 05 was lacking because of the production separation or anything) but this does help with a certain level of cohesiveness and the result has been rather profound (as you can tell). The album is available in full on iTunes, while Beatport has the only mixes for sale; give the samplers and mini-mix a listen if there's any doubt to be cleared, and hit up that iTunes link if you're digging it.