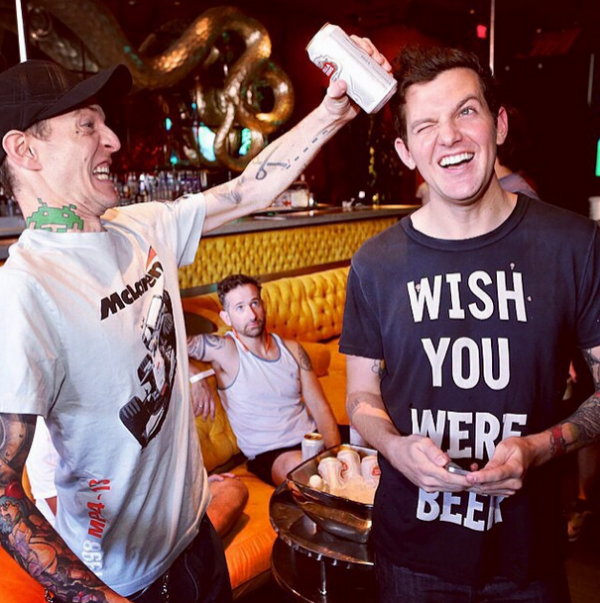 Earlier this week,
Dillon Francis
uploaded a video of
his and Martin Garrix's amusing rework of the Flintstone's theme song
. Prior to that, he
uploaded a snippet
of what he and tropical house artist Kygo have been working on. Most recently, however, Dillon Francis uploaded a 15-second preview of a track featuring some Deadmau5-inspired chords. This mousy preview could not have come at a more opportune time, as the two fellow producers just finished spending some quality time together, taking to
Instagram
to document their antics. The short clip gives fans a whole lot to be excited for, as the glitchy chords lay the foundation for what should be a melodic bomb. Dillon Francis has always been a quietly eclectic producer, capable of pushing out a vast array of styles and soundscapes. The dive into more progressive-leaning waters only serves to remind us of what these talented "superstar" DJs can really do when they aren't working under the strict confines of mainstream pressures.
Photo Via Dillon Francis' Instagram