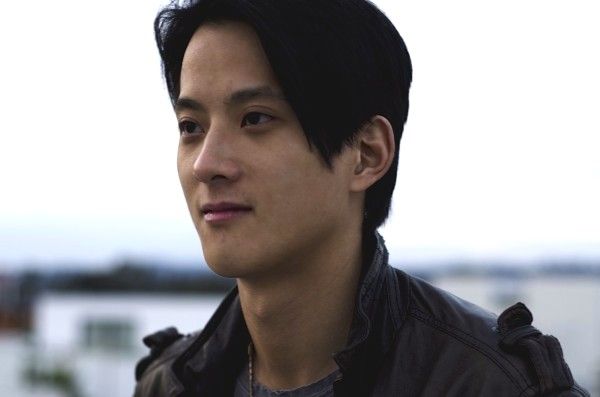 An artist just oozing with kaleidoscopic creativity and ardent commitment to his craft, Tim Wu, better known as Elephante, is developing rapid momentum in the electronic music scene as he shares his visibly apparent love for music. During his performance at NYC's Webster Hall, he played an entertaining menagerie of his most popular remixes such as Clean Bandit's 'Rather Be' and his brand new release of Galantis' 'Help'; it was incredibly refreshing to hear a set so fully representative of Elephante's quirkiness. Even when playing crowd pleasers such as MAGIC!'s 'Rude', the classic 'What is Love', and a surprising trapped-out version of Benassi's 'Cinema',  the characteristically uplifting energy of his sound fully reverberated throughout the room. I could probably have dropped in at any point in the concert with my eyes closed and identified Elephante as the artist after a cursory listen, and that integrity to personal style was very admirable. An incredible producer, and a genuinely respectable individual – Tim, we wish you to your goals and beyond in the near future.
Where did the name 'Elephante' come from?
It comes from the phrase "Elephant in the room." It refers to when I worked at my corporate job – it was a great job with great people, but I hated my life. The elephant in the room was that all I wanted to do was quit and make music. So Elephante was all about embracing that, embracing what I wanted to do, and becoming the Elephante in the room.
You have such a characteristic quirk to your music and writing, where do you draw this inspiration from?
I'd say just listening to a shitload of music. I've listened to music my whole life, so many different types and just get really excited about music. It's a very visceral, spiritual dancing kind of feeling. When I hear something I get excited by, my first thought is, "How the fuck did they do that, and how do I create it." I've also been a singer/songwriter for a long time – playing guitar and writing songs – and draw inspiration from the weird EDM and indie pop that I like.
What part of being a DJ is most romanticized?
At least for me, I spend 90% of my time sitting in front of the computer, churning out weird sounds until my ears bleed. It's very, very unsexy. People will come in and be really excited to meet me, then watch me listen to the same sound for an hour and be like, "Why am I here?" And I just started traveling, and people think you're going to parties all the time, but I'm exhausted.

Overall, everything except being on stage is pretty romanticized. And while being on stage is awesome, its about making music that people are excited to listen to. The past six months have been crazy and the biggest blessing is for people to listen to my music and like it.
What impact do you want to make on the electronic music scene?
I don't know if I have a goal to shift the landscape; I just want to make music that people like and get excited by.  I find when I try to make a song with an end goal in mind, it never goes well – it turns to shit. My best songs come from doing what I'm excited about and what I'm interested in – hopefully people enjoy it. But trying to reverse engineer something or to become a certain thing is just tough for me.
We really enjoy your remixes, but we'd love to hear some originals. Can we expect any soon?
We are working on several originals right now, been working on them for the past few months. We really want to do it right, and are excited about a few of them. I have a few remixes coming out in the near future and hopefully if all goes well the originals will be popping out soon enough!
With that said, do you prefer working on remixes or originals?
With remixes it's a little more freedom because you have a set thing to work with, where as originals it could be anything. Because it's my original, I'm more invested, which is harder. While it's easier when you're doing something you're excited by, with the originals, people are going to think something of me since it's fully mine – so that's tough.
What's your most random or interesting spark of inspiration?
I didn't get trap, but I when I saw RL Grime and Baauer at HARD, I was like…I get it now. RL Grime is the king in my mind; he's unbelievable. And at that point I was like I get kind of get, I'm still in love with progressive house, but I throw in a lot of elements of trap now, and I can probably trace it back to those shows.
If you could commit any crime without being caught, what would it be?
Is there anyone dope I can kill? I mean I don't know…maybe just jump a parachute off a building or something – that seems illegal.